You are here: Home --> Forum Home --> Recent posts by Odyson


Topic: The Gobber King- QnA
Subject: Keep Those Doggies Moving......

---
Hey Jack, he's Cid.

And he's lucky!!!!



Posted on 2013-12-20 at 18:15:17.
Edited on 2013-12-20 at 18:21:16 by Odyson

Topic: Destiny Flight - QnA
Subject: Devil Is In The Details......
---
The little stuff doesn't have to be exact but it's the routine that keep things going and making sense of things.

I would have thought that it would be a docking fee to land and then a port fee for length of stay. Failure to pay can cause you to loose your boat. That could also lead to stealing your boat and sneaking out.

I figured we would have to have some kind of papers that would be checked if we are stopped by the Feds. Even if it were done over the Coretex, which can be hacked, it leaves your trail.

Like I said, we have 5 hours of interplay that can have some real fun RP before we leave and the unknown encounter starts.

Posted on 2013-12-20 at 17:55:54.
Edited on 2013-12-20 at 18:01:59 by Odyson


Topic: The Trilogy War
Subject: Carefully Now......
---
As Cor looked back between both doors, he seemed to make up his mind as to which door to him seemed the best to move through. "I know it's hopeless, but I think we should at least check out that room." pointing to the West door. Though the nominal leader of the group he was, still one to seek advice from them and once again did so in this case.

"What say you all?"..................

"Good enough.." the Halfling replied. Ulthok stepped to the door and checked for traps or triggers.

As he started checking Aliya came up,"I know we need to move, but we need to regroup and eat also. Stay and guard the door or come back and eat either way your doing something that needs to be done."

A pause might be good, hopefully what was on the other side of the door would not be setting a trap for them.

The Halfling found some food and drink and shared it with Peri. As they ate the group could plan....

(May have another post later to fill here.)

When the discussion were complete Ulthok stepped and checked the door for traps and triggers.

(Assuming nothing found.)

As the small mage opened the door,he wished he still had the Shadows to send in ahead to command them to attack any Mind Flayers or Black Robed Mages they might encounter.

Ulthok carefully checked the now open passage to be sure there were no trips or triggers awaiting them as they passed through.

(Again assume he finds nothing.)

Peering through into the room he watched as he perpared to move forward. This time he would spread the warning before all got caught by surprise.

(Either giving an all clear or a warning to attack depending on what he sees.)

With his bow ready he steeled him mind against another mental attack and lead the way into the room.

(O.O.C., found out from Tann that the Shadows were no longer available so I've edited the post to take them out.)


Posted on 2013-12-20 at 17:12:04.
Edited on 2013-12-22 at 21:18:55 by Odyson


Topic: The Gobber King
Subject: May I Help You?
---
Dudley went with the others as they moved up the stairs through a couple of floors of more bottles. Nothing eventful occurs as they trudge on. Arriving at the second floor they hear snoring and the mage Alôndas moves to a cask in the center of the room.

"Oh how lucky, perhaps that slumbering person can help direct us out," Dudley mutters.

Moving to the cask Dudley pulls the end lid off to see who is inside.

Posted on 2013-12-20 at 14:47:27.


Topic: Destiny Flight - QnA
Subject: Hope This Clerifies ...........
---
Sorry I also misunderstood and left out Angela, but it does make good RP. Our crew/family relationship leads to assumptions that can get misread. Jon's dealings with Angela are still evolving and I say that it is still far from candid. Jon feels the need to be careful with his words. Now that is still all in my head as the RP is just starting.

As for candid discussion, I feel that Grace and Tess both know they can bowl over Jon at times. They know his tendency to mix big brother with ship's captain so I think they keep him on his toes AND heels. I'd think they also keep him informed, Grace with how she see Angela develop and Tess as overall scheme of things. Tess is second in command.

Celeste had said before that we could do a co-post between Jon and Tess in the exercise room so that is why I've set that up. More RP to build Jon's and Tess's characters and to get information out. There is a bond between Jon and Tess that may or may not be from a family link that they don't know about, but it is closer than old war buddies.

I'd hope MMV puts in her post something to Jon about Angela's fear she "disobeyed" so he can help steady her. I'd think we end having a little sit down with Jon, Grace and Angela to "Clear the Air". She could stop by the exercise room or catch him after he returns to his room. I'd think she just might walk in on him as he is preparing to show and not notice he is half dressed or less. I might think she treats him as gender neutral so it doesn't phase her even if he has to jump to grab a towel. If we should work on that in PM as group post I'd be happy to do that.

If JC needs some one on one time with Jon we can work that in too. That might come after his general sweep of the rooms and he wants to clarify things with Jon.

Catie is still new, Jon only had the few minutes in the sick bay to base his feelings and suspicions about her. Grace and Tess's input will help him. Jon just doesn't know what to do with her yet, where to assign her and what to expect from her. Steph isn't talking to him so he's running on faith.

Jon's time in the exercise room is where he will piece events together more. I am planning a pre-liftoff crew meeting where the issues of this odd pick up will be discussed, with all even if we have individual talks before that, which I hope also get posted. Jon will be leery of the pickup and trip because of the wine incident.

I hope this helps so you get a feel of how I'm playing Jon.

Posted on 2013-12-20 at 14:12:54.


Topic: Destiny Flight - QnA
Subject: In Charge..............
---
Yes, that does seem to be one of the issues we are dealing with doesn't it. We need to RP this out. Jon has just seta tone to get the crew and the boat back in order. He hasn't had time to think the events through and is about to put some thought to it. He has also tossed it out Tess earlier so he can get her thinking and to JC so he can protect their back. Catie is an unknown and Angela is a ball of surprises. Although Angela has been a positive factor in recent events Jon is still not sure just what to do with her. He has to go over his own list of what he knows about her. And now Stephanie has sent him on a manipulative guilt trip.

So first we get back to a routine and then we address the "what if's". We have over five hours before the pickup so a lot can still happen.

Posted on 2013-12-19 at 20:10:46.


Topic: Treasure Seekers QnA
Subject: Slayer Arrows....
---
Seeing that these are one use only arrows I'd hate to waste too many on plain Orcs. I'd hope to take out leaders and special Orcs. So who else is up to kill Orcs?

Posted on 2013-12-19 at 16:48:17.


Topic: Are you Ready for some Football 2013
Subject: No More Thursday Night Game.......
---
No Thursday Night games weeks 16 & 17.

Posted on 2013-12-19 at 13:12:24.


Topic: Destiny's Flight - A Serenity RPG
Subject: Regroup..........
---
Persephone, Eavesdown Docks, Destiny cargo Bay, 7:30 pm ST

Jon left the Medical Bay, closing the door behind him. This wasn't supposed to be all that tough; find a freight, prep the boat, deliver the freight, get paid and repeat. But this day was really taking an emotional toll out on him. He'd clearly missed something with Stephanie and it would take time for him figure what and how. He needed to get his thought straight, he needed to fall back to familiar ground and regroup.

Taking the lift Jon thought he'd get some food and think. As he approached the galley the sound of woman's voices rolled out to meet him. There seated around the table was Tess, Grace and that girl…Catie. The three seemed to chatting along quite easily, it looked obvious that Grace and Tess didn't have any issue with the girl. But this wouldn't be the place for him to think. Pausing at the entery Jon saw the three look up. Jon looked at them in silence for a moment and then said, " After ya'll finish put Catie's thing up in room eight. Tess, check the stores and be sure we have enough for the trip, I don't plan to feed the folk fancy but we need something more than paste. If you need, head out and resupply..you can take Catie along to help."

"Grace, check the systems….. get the port fee paid, we should lift off around 1:30 to be there waiting by 2……. and refuel as best we can. If you need some more credits let me know, I'll see what I can find….. Be sure Angela and JC get fed. I'll have JC check the rooms and get room ten ready for Badger's men. We'll put temporary partition up in a room so Ms. Fairchild's bodyguard can share it. When everything's secure get yourselves some rest."

Jon didn't wait for comments, he just turned headed back to JC's cabin. When the new PR man came to the door Jon went over his plan with him. "I'm planning to put Badgers men up here in ten where we can keep an eye on them….by we I mean you. I need you to be sure all the guest rooms are secure and put a partition up in six so Ms. Fairchild's bodyguard can stay in there and keep an eye on her. Like I told the others when everything's secure get yourself some rest,…there is just something twitchy about picking them up in the middle of night like this, I'm counting on you to watch Destiny's back."

Jon headed up to his room, there he changed into some workout sweats. Grabbing a towel he made his way to the exercise room. If he couldn't ponder thing over food maybe a bit of T'ai Chi, Taekwondo and heavy bag would be a distraction.


Posted on 2013-12-18 at 19:01:39.


Topic: The Gobber King- QnA
Subject: Map Goooooood!!!!!
---
And these are even better than the ones you usually draw.





Posted on 2013-12-17 at 19:51:32.

Topic: Voyages of Rocinante - Serenity/Firefly RPG
Subject: Don't Bring A Knife To A Gun Fight.......
---
9:45

Ash took a seat in the galley as Wyatt started to talk.
"First, let me just say that I'm sorry I didn' do this sooner. Now onto the grit.

"My plan is t' split the merc forces amongst multiple possible locations where the case could be buried. We've got them overly-bright boys buildin' us some makeshift bombs t' use at the sites. I want Asher and that grifter that was carryin' one o' them to scout out some good locations and set it up t' look like we buried the case there. We'll rig some o' the explosives t' blow into the faces o' the mercs using tripwires.

Ash nodded to his Capt'n to confirm he heard the instruction.

"I'm scrappin' the repairs on Roc jus' now. WIthout that coil we can't do nothin'. So we need t' find a way t' get off-planet an' take the merc's command ship. That has t' be a long-range spacecraft, and once we do that we can pick up the parts we need fer Roc an' come back for her. As I see it, this plan still has some loose ends.
Loose ends??? Thought the kid, This'll be wildest thing they ever tried. He listened as Wyatt continued.

For one, someone is performin' the espionage on Roc that's put us dry an' high. That person, or a team of people, is likely also tied int' the mercs. Now, I've enlisted Matherson an' his men t' search these rats out--I know, I know," Wyatt held up his hands to forestall any comments. "It's as likely as not that Matherson is behind all this as well, but by placin' him in charge o' something we can hopefully figure out whether 'r not this is the case. All the same, we got t' be aware o' this particular challenge.

Ash already knew a bit of Wyatt's plan so this was no surprise.

"Second, we got t' give the mercs reason to check all the sites at once so that they actually do split up. An' third, we gotta figure out where to put the case. Finally, we gotta figure out how t' hijack tha' ASREV, make it back to the base ship, an' take that from highly-trained, blood-thirsty mercenaries.

Asher would follow Wyatt anywhere and figured the Capt'n always knew what to do, but this was starting sound difficult. Ash kept quiet as Wyatt finished.

"Aside from those minor points," …….. I was figurin' on Ma an' Willow stayin' with the patients in the medbay. Sifu is with the passengers, but I don't like jus' leavin' the li'l guy alone with that lot. But we're gonna need all the guns we got here when it comes right down to it. So, I'm open to suggestions. Because right now, I'm about t' send Tess and--what's-her-name?--Jessy?--to the caves t' back Sifu up, an' make sure Matherson an' his boys stay in line. That'd leave me, Asher, Wolf, John, an' Ma t' take care of whatever firefight erupts here when the mercs show. So, if'n anyone has any better ideas, now's the time t' speak up, because Time...well, she ain't on our side."

The kid waited as Wolf tossed in his thoughts, "Cap'n this may be a long shot but up to this point whoever has been doing the sabotage has been one step in front of us. How because he hears things see's things and he acts on e'm. What if we use all that and greed to get him to show himself. His pals want the case for whatever be the reason, why don't we give it to them." Wolf like Wyatt quickly held up his hands as voices started rising. "What I mean by that is we give it to our hidden enemy by putting it before him in such a way he has to go for it because of his greed to look good in his bosses eyes. Everyone wants to be the hero to his boss so he can get more respect from him. I do it, Ash does, it we all do it in some way or nother. So why wouldn't this hidden guy."

The kid was glad Wolf had spoke up, it made it easier for him speak his mind, "Capt'n.. we'll do what ever you say.. you've always done right by us. But taking on the whole Merc army on their own ship is too much for me to think about. I'll follow you all the way but what if we could just knock out what they're using as a jammer…. we could call for help. I'd guess there is a bunch of rescue boats on their way and some Feds too. They'd find it odd that the Cortex is jammed when distress calls should be flowing in. It'd put'um on alert. Reinforcements would be better than four against an army. But either way we best gear to the teeth, I'll set out the grenades I put on the shuttle, you take what you need. No sense bringing a knife to a gunfight.

(Assuming some comments)

Asher agreed with Wyatt and then left to fetch the goods out of the shuttle.

10:45 (This didn't happen Either!!)

Asher and Jessy had finished setting the traps and were headed back to the boat. Ash had plugged the digital unit into the comm. Keying the mike,"Capt'n we finish burying the case. I took some pictures so we'd be able to find it again but thought better to mix it up so here they are…only one is the real site." Ash tapped the button on the unit and set to pictures. Asher looked at Jessy, "That should make'um think I'm just a dumb hick kid that don't know how the be secret like,…. at least I hope that's how I sounded."

11:00 (Edited)

The kid headed back up the shuttle bay, there he gathered what was left of the grenades and took back to his room. Grabbing a bandoleer he filled the twelve spots. 3 Concussion Grenades,1 Frag Grenade, 4 Flashbang Grenades, 1 Gas Grenade and 3 Smoke Grenades. He secure his rig with a Python on each thigh and Peacekeeper under each arm. The ammo went into another bandoleer, 8 Speedloaders of Ammo for the Pythons and 8 Magazines of Ammo for the Peacekeepers along with 4 Magazines of Ammo for the GRZ 1. The kid strapped his combat knife to his boot and then started putting away the rest of the gear. Before locking them up the kid grabbed the satchel of the mining charge, never know when you may need a bigger blast. Grabbing up the GRZ Asher stopped and then pulled out the Colt .22, Jessy said she might be able to use it. The kid knew this dance was going to get ugly, he hoped he'd prepared enough, heaving a heavy sigh he headed back to the cargo bay.


Posted on 2013-12-17 at 18:16:03.
Edited on 2014-01-23 at 17:25:33 by Odyson


Topic: Are you Ready for some Football 2013
Subject: *V*
---

Week 16

Sun Dec 22
Miami
Tennessee
Denver
Cincinnati
Kansas City
Cleveland
Chicago
St Louis
Dallas
Carolina
Detroit
Seattle
San Diego
Green Bay
New England
Mon Dec 23
San Francisco


Posted on 2013-12-17 at 17:23:03.


Topic: Are you Ready for some Football 2013
Subject: Soooooooo Bad.........
---



Week 16

Sun Dec 22
Miami @ Buffalo
Tennessee @ Jacksonville
Denver @ Houston
Minnesota @ Cincinnati
Indianapolis @ Kansas City
Cleveland @ NY Jets
Chicago @ Philadelphia
Tampa Bay @ St Louis
Dallas @ Washington
New Orleans @ Carolina
NY Giants @ Detroit
Arizona @ Seattle
Oakland @ San Diego
Pittsburgh @ Green Bay
New England @ Baltimore
Mon Dec 23
Atlanta @ San Francisco


Posted on 2013-12-17 at 14:56:51.


Topic: Voyages of the Rocinante - Firefly RPG QnA
Subject: Flashbang vs. EMP
---
You listed Flashbangs, not EMPs so I figured you only had the only one Asher gave Tess. They are written up as Mag Charges.

Mag Charge: A short-range, electromagnetic
pulse charge, about the size of a large battery.
Unless the electrical equipment is hardened against
EMP waves (which is extremely difficult, if not
impossible to do fully), all electrical equipment
in the 10' affected radius will short out and stop
working until repaired. Most ships possess enough
redundancies so that one of these will not cause
fatal problems, but using them aboard a space vessel
or atmospheric craft is not advised.


Posted on 2013-12-16 at 02:49:15.


Topic: Voyages of the Rocinante - Firefly RPG QnA
Subject: Check What's Been Claimed......
---
Check what Wolf and Asher say they have and figure it was
taken from the boxes. If you don't claim before Brom or Van post you'll have pick from whats left. But if you claim it now they have to take what's left.

I'll be posting soon that Asher puts what's left away so they aren't out in Roc gets boarded.

BTW, there are still 2 Uzi's available.

Did you mark that you have an EMP grenade? You never wrote that you gave it back to Asher.

Posted on 2013-12-16 at 02:39:05.


Topic: Treasure Seekers QnA
Subject: Well That Could Change Things............
---
Ok, I didn't want to assume the arrows could return, but that makes using them a better option.

My thought is that the Rocs are being commanded by the Orcs so killing the Orcs releases them from the command. The birds might swoop in to attack with claws but I don't think they have the Int to know to drop the rocks on the boat without the Orcs.

I'll still have Tohmas attack the rider, just change for the slaying arrow.

Posted on 2013-12-16 at 00:47:34.


Topic: Voyages of the Rocinante - Firefly RPG QnA
Subject: Asher's Gear......
---
2 x Python 6 LG Combat Revolvers
8 x Speedloaders of Ammo

2 x PK12 Peacekeeper Pistols
8 x Magazines of Ammo

1 x Combat Knife
2 x Bandoleers
1 Grizzley GRZ 1 Assault Rifle
4 Magazines of Ammo

3 Concussion Grenades
1 Frag Grenades
4 Flashbang Grenades
1 Gas Grenades
3 Smoke Grenades
1 Mining Charge

Asher's pistol rig, but has a pistol under each arm.
The ammo is in a bandoleer.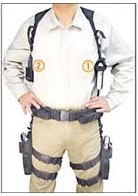 Posted on 2013-12-16 at 00:31:46.

Topic: Voyages of the Rocinante - Firefly RPG QnA
Subject: The Grenades.....
---
In case you wanted to know more about the grenades.


Grenade, Concussion: Used offensively
because their smaller blast radius is less dangerous in
the open, these grenades can still clear an area very
effectively.


Grenade, Fragmentation: Sharp fragments of
metal rip through everything and everyone in the
area. The only effective protection usually involves
diving behind something—or someone—big and
thick and heavy.


Grenade, Flashbang: Designed to stun
enemies, flashbangs do relatively little damage,
but everyone within 20 feet of the grenade is
automatically stunned for one turn, and then they
have to make a Survival roll against a Difficulty
of 15. If they fail, they are stunned for 2d6 more
turns. If they succeed, they are stunned for only 2
more turns. The only way to deal with this effect
is complete ear and eye protection, which gives
a +2 Vitality Step bonus to the roll. Flashbangs
don't always have to be grenades. Certain creative
individuals have disguised these explosives in such
innocent lookin' objects as a stick of incense.


Grenade, Gas: The grenades release a special
nerve-gas designed to knock out those who breathe
it. The effects are like several hours of hard drinking
on an empty stomach. An NBC mask will prevent
the damage. The gas dissipates in a few rounds.


Grenade, Smoke: Inhaling the smoke does
some damage, seeing as you get less air that way,
but mostly the smoke obscures vision inside and
through the cloud (counting as Thick Smoke, giving
+8 to the Difficulty to hit any target through more
than 10 feet of smoke). The smoke fills the blast
area and dissipates slowly (usually in about two
minutes). NBC masks prevent the damage.


ChemPlast (CP-HE) Charge: A high-yield
plastic explosive, these charges let loose their energy
in a relatively small area. Shrapnel isn't an issue
(unless whoever set the charge packed it full of
nuts and bolts and the such), but the blast wave is
apparently a lot like being struck by a cruiser.


Mining Charge: Used to blast mine shafts,
these charges are perfect for demolition of all kinds,
and often come with a remote detonator or a timed
electric fuse.

(What Tess and Ma have)
Mag Charge: A short-range, electromagnetic
pulse charge, about the size of a large battery.
Unless the electrical equipment is hardened against
EMP waves (which is extremely difficult, if not
impossible to do fully), all electrical equipment
in the 10' affected radius will short out and stop
working until repaired. Most ships possess enough
redundancies so that one of these will not cause
fatal problems, but using them aboard a space vessel
or atmospheric craft is not advised.


Posted on 2013-12-15 at 23:48:41.


Topic: Treasure Seekers
Subject: The First Oath........
---
The warm gentle rolling plains were the lands of his birth. There were only stories of great waters to the west. The Shaman had never foresaw that he would one day be confined to small deck of a wooden craft tossed violently by a ruthless tempest. His training helped him to deal with things that would arise on land but here matters were very different. Tohmas would yield to the strength and knowledge of the Stout Hearts to ensure their safe passage.

This faith proved true as the western coast came into view.
Holding close to shoreline it provided the to the Seeker to truth in the stories of the evil that plaguing the west. Battles on shores spilled over as boulders crashed near the Toothless Dragon hurled by giants.

Sliding away they continued their mission to Orgstall. The smoke rising into the sky above where the port would be did not bode well. As they drew nearer Dagger exclaimed, "Orcs on Rocs".

Rocs? Those were birds of legend, great fowl creatures to rival the sized and strength of great Eagles. Tohmas did not fear the birds, they were just the mounts of the evil Orcs, but those riders would drive the birds to evil distruction.

The council of Druids had granted the Shaman weapons attuned to destroy Orcs, these included a number of special Slayer arrows. So nocking the Oath Bow with an Orc Slayer arrow Tohmas awaited the Rocs to bring the Orcs into range. If the Orcs were wounded or killed the Rocs should return to their aeries.

Seeing seawall around the outer edge of the city the Shaman called to Dagger, "If we can draw near the wall that would limit the ways these creatures can approach, better to fear three directions of attack instead of four."

(Assuming the attack continues)

The first of the great birds swooped into range, raising the White compound bow the Shaman drew the arrow to his ear, the bow whispered, "Swift defeat to my enemies". Calling out so all would know the Shaman sword loath against the Orc rider, "Death to the Orc rider, it is mine." In response as the arrow loosed the bow shouted, "Swift death to those who have wronged me."


Posted on 2013-12-15 at 22:12:57.
Edited on 2013-12-16 at 01:55:56 by Odyson


Topic: Treasure Seekers QnA
Subject: Posts..........
---
I'll try to get some kind of post up tonight. There is a lot going on and we need to get rolling.

May pose question on how to get our goods into the city.

If there is a seawall with a hoist we may be able to unload and them head for the stairs.

Posted on 2013-12-14 at 21:57:51.


Topic: Treasure Seekers QnA
Subject: The Port..........
---
I did a little adjusting to the map using Paint to show a little more of the idea of the port. Hammer thought it looked pretty close to what he felt it should be, so use it for inspiration.


Posted on 2013-12-14 at 21:25:44.

Topic: Voyages of the Rocinante - Firefly RPG QnA
Subject: Yes, yes....
---
I know John is the non-violent type and he has a Glock, but just saying this is not a regular rodeo. The Mercs are trained killers and he may feel he could use some smoke or flash bang, even the Uzi to protect himself and others. Not the time to go into this gunfight with a knife.

BTW, I'd think most of us would have an item like this. At least Asher might, just saying.....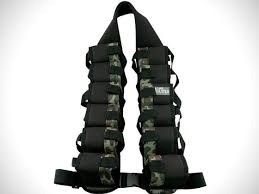 Posted on 2013-12-14 at 21:20:27.
Edited on 2013-12-15 at 23:32:09 by Odyson

Topic: Voyages of the Rocinante - Firefly RPG QnA
Subject: Grenades.................
---
List what each of you want, I'll have Asher put the rest away so the if the Merc get on board they aren't setting out for them to use.

John may need another gun too so check Ashers list and let me know here what you'd like, we can put it in storey then.

If we succeed enough to head to the Merc main shio then the small arms will be handier.

Anyone up for taking suits of battle armor from the dead Mercs?

Posted on 2013-12-14 at 16:18:31.


Topic: Trilogy War Q/A
Subject: Ooops......
---
I just caught that I made an action Valene to have her go with Ulthok to the other side of the room. I just changed it to just Ulthok going, if Valene wants to come that can be posted.

Posted on 2013-12-14 at 03:10:33.


Topic: Are you Ready for some Football 2013
Subject: Denver Loses?
---
Another week doesn't start well.

Posted on 2013-12-13 at 21:26:44.





View/Edit Your Profile | Staff List | Contact Us


Use of the RDINN forums or chatrooms constitutes agreement with our

Terms of Service

.

You must enable cookies and javascript to use all features of this site.