Topic: Trilogy War Q/A
Subject: Do It Again..........
---
Really feeling the love here!!!!!!!!

Posted on 2016-04-11 at 19:19:31.


Topic: Trilogy War Q/A
Subject: Buggers..............
---
Well that went well. So I guess that wasn't the correct sequence.

Sirene would know about Ulthok's Amulet of Life Protection.
She was there in Drow Mountain when he was killed by a fire ball, healed and brought back. Cor and Rayne would remember too.

Heal his body and his spirit returns and he is once more in the land of the living.

Posted on 2016-04-11 at 11:50:49.


Topic: Review of 5e
Subject: Something New............
---
I may have a new twist on reporting on 5.0 play.

If I can get my gear together we are going to try to play live online.

Going to try "Roll 20" to play a 5.0 game. Our DM is in California and his sons are here. He will DM the game from there.

The thought is to play twice a month for 3 hours. Shorter bites more often. On the 17th we will try out the setup for the Roll 20. Then try to play around the 23rd.

So I'll try to report on both the 5.0 game and how well the live online play works.

I still have to figure out the online stuff so this will be most interesting.

Stay Tuned!!!





Posted on 2016-04-10 at 19:35:46.

Topic: Trilogy War Q/A
Subject: Keep Going.........
---
I went ahead and posted the Ulthok stuck his finger in the hole. May as well keep the story going.

Posted on 2016-04-10 at 08:46:22.


Topic: The Trilogy War
Subject: Ouch................
---
Ulthok made his way gingerly across the space from the party to the doors. Spring traps or pit traps could be buried in the ground to catch those that wondered too closely to the tower.

As Lothor followed the small mage warned, "Step where I step.. you will know if I make a mistake."

In short order Ulthok had cleared the span and began analyzing the door. The door had no knobs or handles. Then hinges were such that they could not be accessed. Ulthok search for a key panel or something that would activate the door from the inside. The only thing found was a small hole.

Ulthok examined as best he could. There didn't appear to be anything obvious as a trap. Experience had taught him caution but curiosity got the better of him. Slowly he probed the hole with his finger feeling for latch or trigger. Then as if the door had been waiting something pierced his finger tip.

"Buggers!!!"


Quickly Ulthok withdrew his finger; a small trail of blood was left inside. As if fed by the blood the door changed slightly revealing a puzzle panel. Seeing the change Ulthok sheepishly smiled at the party.

"I found the lock."

Cor had stepped forward and upon seeing the puzzle, "Here is my input on the code. Goldfish moved 6 spaces counter clockwise (cc) on each row. Crab faces straight down as it moves 1 space cc each row. Whale faces left as it moves 3 spaces cc each row. Eel faces left as it moves 5 spaces cc each row."


Roan concurred, "Hmm, yes, I agree,,,..Ulthok, this place concerns me. Your finger,.The moment you feel dizzy, or sick, or anything. Let me know. I do not trust that what you received is a simple pinprick."


The mage suspected that if his blood activated the puzzle then it was likely magic or a curse linked to it and him. He could only hope that Cor's solution would open the door and complete the spell.

"Go ahead, someone place the discs and see if what happens."

Looking back at Rayne, "You may have been right..."


Posted on 2016-04-09 at 19:31:53.
Edited on 2016-04-10 at 08:50:22 by Odyson


Topic: Trilogy War Q/A
Subject: So He Used His Middle Finger Because It Was Longer.........
---
Oh well if he dies, he dies.........

The Halfling urges took over...

Hey look a hole.. I wonder what happens when I put my finger in it?

............ouch!

Posted on 2016-04-09 at 12:47:24.


Topic: Trilogy War Q/A
Subject: What Me Paranoid.........
---
It would have depended on how it was presented. It may have taken a couple of more posts. I think I would have had him probe first with some sort of tool of stick. If it had stuck on something he would been very careful, but most likely would have still probed.

He would ask Lothor to do it because his finger is longer...lol.

Now if is important to the plot just say so and we'll play the worried side of bleeding.

But I'd guess Ulthok's blood may foil some of the evil magic by have blood of a creature that didn't exist yet in this time.

Posted on 2016-04-08 at 20:17:53.


Topic: Trilogy War Q/A
Subject: Not too Worried....
---
I am not worried about the prick having an affect on Ulthok. My stand is that Tann said Ulthok stuck his finger in and then got pricked and drew blood. It was not my choice but his, so he would not have ill effects on a character for the DM's action. If I had posted that he stuck his finger in then it would be my action and consequences.

So I will move forward without worry of poison or bad magic due to Ulthok's blood on the probe in the hole.

Posted on 2016-04-08 at 19:09:35.


Topic: Star Trek: the Edge of Duty Q&A
Subject: Ain't Dead...............
---
This is a jumin place... This is the craziness that got me to stay.

Soooooo cool!!!!!!!!!!!!!!!!!!




Posted on 2016-04-07 at 18:45:55.

Topic: Star Trek: the Edge of Duty Q&A
Subject: Traveling..Again....
---
I'll be out of town again for the next three days so it will be time in the hotel to try and work up something.

May try to get a little fluff going with Boo Boo between John and the nurses. John's a nice guy but he is a flirt.

Could get John in hot water with Karri.

Well there's a rose in a fisted glove
And the eagle flies with the dove
And if you can't be with the one you love, honey
Love the one you're with






Posted on 2016-04-05 at 20:41:40.

Topic: Trilogy War Q/A
Subject: Good Shield..........
---
Well while Ulthok does the first aid on his bleeding finger, which the meat shield didn't protect him from, then Lothor can solve the puzzle.

May need a little heal to be sure there is no poison.

Posted on 2016-04-05 at 20:16:35.


Topic: Trilogy War Q/A
Subject: My Guess.....
---
Here's how I see it.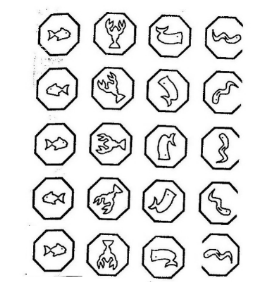 I had a guess that we were going to see more puzzles. I hope you guys are good with them.



Posted on 2016-04-04 at 20:05:58.
Edited on 2016-04-04 at 20:18:25 by Odyson


Topic: Alacrity withdrawal
Subject: Be Well........
---
You have given so much here over the years and it has been a pleasure being allowed to have been part of your games and time.

Stay in touch. We may need someone to draw maps for games.




Posted on 2016-04-04 at 11:25:37.

Topic: Trilogy War Q/A
Subject: Checking,Watching, Stuff..........
---
Well, maybe checking for magic?
Trying to talk Ulthok out of hurry off to open the door until more thing were check.
Trying to find those more things??

Noting how cute Ulthok is????


Posted on 2016-04-03 at 19:25:21.

Topic: Who Owns Rusty Dull Swords? (W.O.R.D.S.)
Subject: Don't Feed The Grugg...........
---
Good to see you bro..........

TUNING

Testing
Unbelievably
Nummy
International
Nachos
Gastronomically


Posted on 2016-04-03 at 10:05:50.


Topic: The Trilogy War
Subject: I Am Not A Thief..........I'm A Master Procurer.....
---
The teleport had worked and the party found themselves trudging through dense forest growth. The evidence of the living places of those crazed creatures would have over run them had they not been so brutal to the poor things. It wasn't in the parties nature to just kill like that but it had been necessary.

On the third day they had broached the forest and come to a cover clearing. The sound of crazed birds trying to penetrate the thick foliage above now greeted the adventures. Across the clearing stood the wall of what appeared to be the tower they sought. In that wall were double doors of bluish metal. Could it be that easy, Ulthok felt this was only the next step in a dangerous journey?

From behind he heard the words of Rayne,"Since the birds are unable to reach us, I strongly urge us to check out our options before we enter into the tower. We should survey as much as we can, and ensure we are ready to face the possibility of those birds from inside the tower. I think we should take our time and prepare ourselves for potential battles as soon as we enter the tower."

"Caution may be a wise thing but those birds will continue until they break through, they may even bring other things with them. There is where we need to go next," pointing the doors.

Once again sighing heavily, "So it's time for me to earn my keep again..I'll go check that door for traps and see if will open. It may be that we once again face tests as we did in Drow Mountain,but we need to get inside ..and as quickly as possible. Lothor I'll need someone to cover my back in case those birds break through while I am other wise occupied."

With that the "Master Procurer" carefully made way to the door and began checking for traps and studying the lock.

(If there are traps Ulthok will attempt to disarm them. If there are no traps Ulthok will try to open the door. If the door is locked Ulthok will attempt to pick the lock and then open the door.)


Posted on 2016-04-02 at 22:12:09.
Edited on 2016-04-02 at 22:13:07 by Odyson


Topic: Trilogy War Q/A
Subject: To The Door..........
---
Ok......... Basically Ulthok will venture out carefully to check the door for traps and to see if it will open. Lothor can follow but need to look out for drive booming birds. Don't let one peck you.

Posted on 2016-04-02 at 21:08:50.


Topic: Trilogy War Q/A
Subject: What Plan?
---
So how about we send Roan or Lothor up to the tower to check the door? Ulthok and Rayne man their bows in case the birds try to swoop in.

Oh..so you want the rogue to go check for traps? Ok, but he'd like a meat shield to come along and protect his back.

Did anyone lookup the birds to see that lightening doesn't work on them?

Posted on 2016-04-02 at 14:20:06.


Topic: Star Trek: the Edge of Duty Q&A
Subject: Edit...........
---
Thanks for the times. Did an edit to the post and added a little to the description of Escort duties.

Maybe time for a little RP other than the main action. That is usually easier than sticking with the facts...lol....





Posted on 2016-04-02 at 14:08:02.
Edited on 2016-04-02 at 14:21:50 by Odyson

Topic: Star Trek: the Edge of Duty Q&A
Subject: Times..........
---
Ok I may have to change the times I refered to in Reid's post. This old Swiss Cheese brain thought it remembered seeing somewhere that the Ambassadors where coming on board at 1300 qnd we were departing at 1400. Now looking through post and PM's I can't seem to confirm that. I could only find where Zia was talking to Dio about the Staff meeting and the arrival being an hour later. So that said, take the times with a grain of salt. If it different pretend I got it right. I'll edit it later.

It was about 1:00am when I finished that post.



Posted on 2016-04-02 at 10:32:55.


Topic: Star Trek: the Edge of Duty
Subject: All Of This For How Many????????
---
Stardate 2365.02.08
USS Peregrine Lt Reid's Quarters - 0915

Having sent his report the new CTO Reid had returned to his studies. Once again he opened the Technical Manual to section 7.0 SCIENCE AND REMOTE SENSING SYSTEMS.

"=/= "Berk to Lieutenant Reid."=/=

Tapping his communicator, "Reid here"

=/= ""I'm putting you in charge of securing sensitive areas of the ship, we're going to be stretched pretty thin but we can't have so much as a power-cell leaving this ship in the hands of either side, do what you can to ensure our people don't burn out, if you need to assign me a security shift do so."=/=

Thinking to himself, "He must have read my report."

"Aye sir..I'll get right on it, sir."

=/= Berk out."=/=

"Well a sign of a leader is delegation," sighed Reid.

John then check the Ambassador's arrival schedule at 1200, they would leave Star Base 118 at 1300 and the estimated trip would be three days. They'd have to reschedule everyone mostly likely if the primaries duties were to be covered while watching that their guests didn't pull something funny. This wasn't actually a Yellow alert..maybe he could figure a way to makeup an amber alter.

Catching a quick shower John changed into his duty uniform and headed down to Security.

Stardate 2365.02.08
USS Peregrine Deck 5 Security Section - 0930

The turbo lift opened on Deck 5 and John strode to the Security Section. Entering the office Chief Brooks was seated at the watch desk.

"Chief Brooks.. you've heard the news?"

"Aye sir,Lt. Berk said we're going to have some visiting dignitaries on board. He wants my team at the airlock to escort them to their quarters when they come aboard. Said to post them on deck 2 with for the duration of their stay, be discrete, he don't want them feeling unwelcome but can't have them wandering either."

"Right...well he's got the right idea, he just hasn't had time to learn the staff and rotations yet. This will play havoc on everyone's time. Did you have time to review the information on the Kuldar and Rytain?" Reg was good and John had learned a lot from the veteran NCO.

"Aye.. I did. I agree with your guesses on them. They don't seem too dangerous in a straight up fight but them Kuldar don't like to play it straight up. And them Rytains don't like to be showed up either. I think they're coming here because there are fewer eyes to keep watch on them and they think they can sneak something better than what they got back home."

"Well let us not lead them into temptation and figure how to keep them out of sensitive areas without insulting them too much."

John and Chief then pulled the duty rosters and started piecing together a new shift by rotation. Bridge and armory duties wouldn't change but the rest were fair game. They both agreed to not put Crewman Wren and Myers on Escort. Clint was still an Apprentice and too green and Amy had a tendency to say the wrong thing at the wrong time.

After an hour they posted the new assignments and made sure the crew got it pinged to their quarters. All Escorts were given duty instructions and informed to be in Dress Uniform. The orders were clear that the Ambassadors were never to be unsupervised other than in their own quarters. The Escorts were not errand boys, if the Ambassadors required something the Escort would call for assistance. John had also noted that Lt. Berk had checked out a sidearm so he ordered that all Security crew would carry while on duty.

John smiled at the Chief, "We can't have our new CTO looking all Cowboy and be the only one pack'n."

"Now we got to restrict their movements without insulting them."

Reg suggested that the triple ID protocol be set on secured areas and a bio scan signature from the transporter go into the ship's computer to track their movements. John agreed and they sent a message to Engineering to be sure the signature was retained.

After the Ambassadors leave the transport room on deck 3 they bio signature activates on all secure lockouts including the transport rooms.

An escort had to accompany them at all times outside of their quarters. They would have limited access on decks 1 through 5 and no access to decks 6 through 10. An Officer must be with them when on deck 1 and then only the Bridge and Conference Room. Captain Drake would have to pass them into his Ready Room.

Deck 2 would only be access to their own VIP quarters. The Captain's Mess would be by invitation and Captain Drake's pass.

Deck 3 would be the Diplomatic Facilities and the Mess Hall if they cared to mingle with the crew. Again they would have an escort.

Deck 4 access to Sick Bay only and only with an Escort.

Deck 5 was limited to the Lounge, the Holosuites and the Gym. The Phaser range is strictly off limits to the Ambassadors. All such secure areas will have triple ID for crew and a bio scan lockout of the Ambassadors. If their bio signature attempted to pass through the door a forcefield containment would activate.

John and Chief went back over the plan and then programmed the bio lockouts.

John assigned himself to the Alpha team greeting Honor Guard of PO Kampakis and PO Brady. Although the Captain, the XO and Lt. Berk would likely attend, John wanted to be sure an Officer was there. He would excuse himself if Senior Staff was present.

Stardate 2365.02.08
USS Peregrine Deck 5 Security Section - 1030

A general notice of the security protocols was sent to all Department Heads to share with their crew so everyone would know of the triple ID required to secure areas. They were told the protocols would activate approximately 1200 hours when the Ambassadors exited the transporter room.

The two rose from the table John nodded to the Chief, "Thank you Chief, now we just have to keep things together for next few days."

"We'll keep them buggers in line, sir. There ain't enough room to sneak and hide on this bird."

(OOC, Ok fixed the times and added a little to the Escort duty now maybe it's time for John to check out the new nurses...

)

(OOC, Added times to the sections to show when the general message was sent to Staff.)

Posted on 2016-04-02 at 00:01:37.
Edited on 2016-04-13 at 18:04:17 by Odyson


Topic: Star Trek: the Edge of Duty Q&A
Subject: Good Stuff...........
---
So glad I posted thoughts last night. It was getting too late to research stuff like the older weapons so it was an idea. Was too tired to really check the stuff and see they would still be available. I would have checked before posting.

Security and Engineering can get very "stuff" oriented quickly.

I was thinking about the force fields too, they can be controlled from Security.

The restricted access was for only the Security section of deck 5, the rest would be available.

I'll get something up tomorrow, so tired from trip.

Brenn, do you want to edit your post to add orders from Berk?



Posted on 2016-03-31 at 21:15:37.


Topic: Hi everyone
Subject: Welcome.............
---
Hey Oxxia ,glad you stopped by. Tip #ONE. Here take this soft fluffy towel!! Quickly!!!

Now you are ready..why the towel??? There are more welcomes coming and you'll need it...lol.

Now tip#2: Oh just lurk and read and join in the chat and find something that interests you.

Tip #3: Go to the home page and check out Pit Friend's Guide for Newbies. Really good stuff there.

As For RPing well if you enjoy writing then it will evolve.

Tip# 4: Enjoy this nice frosty tankard of "Good Old Froth-n-Slosh" our own stale pale ale that is so light the foam is on the bottom!!!

Welcome..Hope you enjoy your time here!

Odyson



Posted on 2016-03-31 at 20:33:49.
Edited on 2016-03-31 at 20:35:02 by Odyson


Topic: Star Trek: the Edge of Duty Q&A
Subject: Out Of town....
---
I'm out of town for business so not much time to post. Been trying to keep up on the read though.

I'll post a response by Reid to Berk that he will assign security details.

Because of short staff and need for security in several areas I am looking at switching to a 12 hour rotation of "Escorts".

Also will set Deck 5 Security floor as "Off Limits" to the Ambassadors. Only orders by Drake, Zai, Berk or Reid will allow them there.

Torpedo launching, computer core centers and phaser control will be guarded too. Most likely also 12 hour shifts. I have to count locations and bodies.

Considering having "Escorts" only carry old tec weapons like disruptors or laser side arms. A little clunky but less tempting to steal. They are still effective in close quarters.

Going home tomorrow so maybe I will have a post up by Friday night to flesh out this set up.

You all can use these ideas if you need to post anything dealing with security.

Posted on 2016-03-30 at 22:10:09.


Topic: Star Trek: the Edge of Duty Q&A
Subject: Edit...........
---
I did an edit to have John only in the Command chair. Missed having a PO on Tactical.

Posted on 2016-03-30 at 16:47:30.