Topic: Voyages of the Rocinante - Firefly RPG QnA
Subject: BTW....
---
Did the characters get any updates?

Posted on 2014-11-24 at 11:51:40.


Topic: Voyages of the Rocinante - Firefly RPG QnA
Subject: agreed......
---
Don't need more guns, just want to resupply the flashbangs.

Posted on 2014-11-24 at 11:49:07.


Topic: Voyages of Rocinante - Serenity/Firefly RPG
Subject: Vacation's Over.....
---
Ever since Nora had given in and started to show Asher more about the ship he had a thirst to learn more. He knew he would never be an engineer but it was fascinating and maybe someday it would save his friends. So when the Baron invited him to be part of the crew to repair Roc he jumped at it. Although he wasn't sure what it all meant when the Baron tell them ,"I've replaced the 2 Blue Sun 6V4-178-B31 Trace Compression Block with 36 RCS thrusters along with the Standard radion/accelerator core Drive, 4 Cruise and 4 hard Burn, with 4 Blue Sun EVT29-4000-A90 pulse-feedback generators with 48 RCS thrusters and an Enhanced graviton accelerator core Drive." The kid thought that it just sounded so good.

----------------------

While he was on board Ash check his gun vaults, he was glad he'd left them open, from the way they had been tossed the Feds they would have torched them open. The empty flash bangs cases and other item were inside so he felt that the Barons men must found them out near the shuttle doors and the cargo bay. Too bad the Baron hadn't been able to refill them. Well maybe Wyatt would need to stop over for something before they reached Hera, with his share of the reward money he might be able to get'em filled hisself.

-----------------------

Time went quickly and before long the Roc was ready and even a new pilot had been hired. She seemed nice enough and there was something about the way Wyatt and Willow treated her that,. Well there was something more ,.

---------------

The day came when it was time to return Havelock to Serenity Valley. While Wyatt took care of receiving the old warrior's body the kid saw Lt. Vasquez and Hudson show up carrying a footlocker. Jenette motioned to Asher and Wolf. Hudson beaming a mischievous grin, "We gotcha a present. We figured that no one would notice if it went missing."

Asher heart lept as Vasques opened the locker up. Inside were the weapons that were confiscated during the arrest. They were stripped down and roughly tossed inside but all the guns that they were using during the battle were in there. "We tried to get you the Gauss but the family insisted they were heirloom or something. But I figure better than having to restock again."

The kid had to chuckle as Col. Sanders walked by and looked at what his people were doing. He quickly turned around, "I did not see anything people. Let's keep it that way."

Asher and Wolf extend hands and shook Hudson and Vasques 's hands in thanks. When the kid bent over to pick up the footlocker and felt a firm pinch on his bottom. He smiled broadly as he heard Vasques laugh followed by the sounds of her boots clicking down the cargo ramp.

The following days found Asher spending hours in his cabin cleaning, polishing and reassembling the content of the footlocker. Anyone walking by could hear him talking softly and lovingly, only the new pilot would have thought he had a girl in there.


Posted on 2014-11-23 at 22:26:21.


Topic: Voyages of the Rocinante - Firefly RPG QnA
Subject: Well..........
---
Asher might be interested in a possible stop on the trip to Hera to get a few "spare parts" and perhaps a few items to help him protect the crew. I thought I'd read about a gun shop run by a pair of brothers? They had a really nifty back room.

Or was that in PHB or something?

Posted on 2014-11-23 at 20:11:24.


Topic: Continuing Where We Last Left Off Again
Subject: Didn't See That Coming...........
---
The Shaman's True Seeing could only reveal so much. Odyson could see the creatures but their intent was not obvious. When giant leech tentacles reacted by hurling the bodies of the Elven hunter at them it changed the needs. The rescue was now a survival.

"We should save ourselves."

He saw the web that was now cast to perhaps catch and was inspired to maybe try and catch one the hunters. The thought was quickly dismissed as it would not save the hunter. So he waited and watched, ready to dodge the projectiles and to offer healing when needed.


Posted on 2014-11-23 at 19:54:54.


Topic: Tann's 2014 NFL U Pick'em Game
Subject: Too.. Close....
---
Phew...............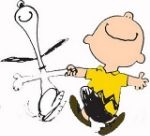 Go Browns...........

Posted on 2014-11-23 at 15:12:14.


Topic: Review of 5e
Subject: So Sad..........
---
Well I'm sorry it took a while to get to my review but I just didn't have much to write.

This was our last game night. Our DM has taken a job in California and starts early in December. I'm really happy for him but I'm really going to miss him and our games.

That said we played the game until 4am with wreckless abandon and it showed. We decided to go to the manor after the Red Band and found some interesting foes. My Dwarv Cleric, Sargent Rocka Geobraltra, died!!!

So what do you do? Well the party goes back to town and low and behold there is his cousin, Sargent Snorkil. Just so happens he too was a cleric and joins the party to avenge his family. (Later it happened that my old character showed up as a Zombie, lucky I didn't have to take him out.)

Well from this game I learned more about Spell casting. Review of the rules for success is advised. Much as in melee combat where you have to overcome AC to hit here you overcome DC to hit. My first Cleric had the usaul luck of my roles so his spells failed too often, but his cousin faired much better, even with his damage rolls. Near the end of our last encounter he cast Guilding Bolt that is a 4d6 spell and rolled 20 points damage to knock off the main badie.

We had advanced to level 3 for this night's gaming and it showed that leveling does help. Even losing a character it was more fun having more option available. I'm just sorry I won't be able to report on further oppertunies.

So with that this is my last report.

In summary, 5.0 is easy to play, rules seem less complicated and generally fun to play. So give it a try.




Posted on 2014-11-22 at 14:20:17.

Topic: Tann's 2014 NFL U Pick'em Game
Subject: Week 12.......
---

THU, NOV 20
Kansas City (What The Heck Happened?????)
SUN, NOV 23
Cleveland
Philadelphia
New England
Green Bay
Indianapolis
Houston
Buffalo
Chicago
Arizona
San Diego
Denver
San Francisco
Dallas
MON, NOV 24
New Orleans (Never Ravens)

Posted on 2014-11-22 at 13:25:21.


Topic: CWWLLO QnA
Subject: Can't Remember Sh........
---
I'm sure you probably told me before but I suffer CRS, Sometimer's and Oldtimer's.

I see I'll need to write up reference sheet. Playing with all you young fellas shold prove interesting.

Posted on 2014-11-22 at 12:53:27.


Topic: CWWLLO QnA
Subject: Not Enough Time......
---
I'm gathering from your earlier posts as to spell time and such that Ody would not have time to change before the Elfissles hit. I was thinking he might have been able to save one if he was in Great Bear form. Being much bigger and stronger and then heaaling when he changed back. But if he was hit in human form that would not stop the Elf.

Posted on 2014-11-22 at 10:44:01.


Topic: Wakey, wakey! Eggs an' bakey!
Subject: Geeez........
---
I wish they hadn't stopped our internet surfing at work, daytime at the Inn is starting to get fun.

They've blocked all "Game" stuff so I can't access the Inn.
Have to go out to my car at lunch and check things on my phone and its been cold the last few days.

Posted on 2014-11-22 at 10:21:41.


Topic: Voyages of the Rocinante - Firefly RPG QnA
Subject: Call Insects..........
---
But does this mean Tann is taking a hit to a vital Orkin?

Any DM that takes revenge for a pun is a louse.

He probably listens to that song "Call Me Scabies?"

Bed Bugs in Texas are so big they only fit one per bed.

I've seen a picture of Tann, are you sure they aren't flies?

Maybe you need to switch from Right Guard to Raid.

Are these starting to bug you?



Posted on 2014-11-22 at 10:15:40.

Topic: Voyages of the Rocinante - Firefly RPG QnA
Subject: Well................
---
I guess I could have post a bit of Asher taking back the guns and lovingly restore them to action.

BTW, seem to be having some laptop issues. May have picked up a bug. Do computers get bedbugs? Then I'll blame Tann!!!!

Posted on 2014-11-20 at 20:51:28.


Topic: CWWLLO QnA
Subject: How About.....
---
Maybe one of the Mages could cast Wind Wall to slow down the bodies. Then Max and Ody could catch maybe two?

Maybe a Web behind the wind to catch the slowed bodies.
At least they won't SPAT on the bridge.
----------------

Ok, I see we are already doing Web, anyone want to try Wind Wall to slow down the bodies before they hit the Web?


Posted on 2014-11-19 at 19:16:01.
Edited on 2014-11-19 at 19:31:17 by Odyson


Topic: Tann's 2014 NFL U Pick'em Game
Subject: You Go Rog.....
---
Roger is really getting into this football thing. He posted the schedule before I got to it.

So let us see....KC is 7-3 and on a 5 game streak.
Oakland is....0-10...but they are on a 10 game streak.

So then the team on the longer streak is better...right?

Sure!

KC Thursday! I was always a gambler.

Posted on 2014-11-19 at 17:59:17.


Topic: CWWLLO QnA
Subject: what if
---
What if Ody tried a animate spell on the pillar snakes to catch the hunters? I am on my phone I will check back tonight.

Posted on 2014-11-19 at 11:52:19.


Topic: The Gobber King
Subject: Ah..She..............
---
Mal then slapped Dudley on the back, 'I like the way you think. Your god is a smart one, having a man like you in his service.'

Dudley looked up as Mal slipped through the portal, "Ah..he's a she. You know...Lady Luck." Dudley rubbed his ring, "Shinara, he means well... he just didn't know... and besides he is right about you being smart."

Dudley sighed as he stepped through the portal.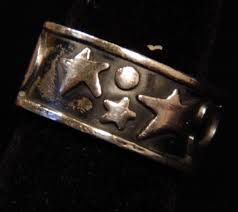 Posted on 2014-11-17 at 22:07:03.

Topic: Tann's 2014 NFL U Pick'em Game
Subject: BTW..........
---
Tann, your PM is still messed up but Olan said he was working on it. Sounds like the apostrophe in your username is not working in the MySQL server.


Posted on 2014-11-16 at 16:10:16.


Topic: Destiny's Flight - A Serenity RPG
Subject: An Awakening.......
---
Jon woke slowly, the realization that he been drugged came to the forefront of his thoughts. His crew and passengers were also out. Jon picked himself off the floor, checking the room he noted Asente was gone. She must have planned this from before they ever boarded. He only hoped that they been able to put a crimp in her plan. He should followed his instinct and not trusted her. The crew started to stir and JC made his way over, it was then Jon saw his clothes folded neatly on the table. A quick glance down confirmed he was standing there completely naked. A smirk crossed his face as he thought of what Stephanie would now do to the wedding planner. Although he wasn't worried about JC, Tess and Grace seeing him, it may embarrass Lillianne, Catie and Angela.

"Oh crap, Angela!"

The realization of his baggage specialist coming to in front of everyone would lead to questions about her. Grabbing his clothes, "JC, we need to get Angela to her room.. quick."

With that he slipped on his pants as they went to Angela's side carefully lifting her and carried her to her room. Seeing Tess and Grace stir, "Tess.. Grace , we need you to help here."

Jon sensed that Angela awakening as they carried her could trigger her defenses and he needed Grace to help calm her.

Seaching for Asente would have to wait until Angela was secure.

Posted on 2014-11-16 at 15:49:20.


Topic: Tann's 2014 NFL U Pick'em Game
Subject: Wow...........
---
So many digging it to stop the bleeding.

Posted on 2014-11-16 at 14:13:36.


Topic: Trilogy War Q/A
Subject: Disspell Magic.........
---
I think Cor has disspell magic but if he uses it it will remove all protection spells we are using too. Peri will loose hers, Ulthok will loose his fire protection and Cor will loose his free action. Any spells cast that round will be stopped too.

So it's a catch 22 in that to save us it could kill us.

Everyone would need to know in character or suffer by loss of their magic actions.

Posted on 2014-11-16 at 10:44:33.


Topic: Virus Issues
Subject: Bummer........
---
So just buying a hard drive wouldn't cure the issues?

Posted on 2014-11-15 at 20:50:12.


Topic: The Trilogy War
Subject: What's That.......
---
Peri,,,
Frustration perplexes the Faerie Dragon as again it seemed her attempt help was turned aside. But now she heard something coming from throne area. A strange high pitched voice could be heard chanting. Once again from her globe Peri tried to help and cast Confusion on the being beside the throne in hopes of interrupting whatever spell it may be attempting to cast.


Posted on 2014-11-15 at 20:43:44.


Topic: The Trilogy War
Subject: In Fighting.............
---
Although his foe was now engulfed in flame it still wields its sword with deadly skill. It didn't take much for the mage to realize that those swords were the gifts of the evil that employed them and he was no match to exchange sword play. This creature would hack him to bits if he stood his ground. So in a bold act he dropped his sword, pulled his +3 dagger and leapt on the flaming Howler. While holding tightly and keep away from the creature mouth it case it tried it scream attack again, he proceeded to it stab repeatedly. By holding close to his enemy it would keep it from being able to use his sword as effectively and hamper its attack. Ulthok's dexterity and the gantlets of Ogre strength could keep him in the fight.

(OCC: I think Ulthok gets 3 attacks with his dragger.)

Posted on 2014-11-15 at 20:21:27.
Edited on 2014-11-16 at 10:44:16 by Odyson


Topic: Tann's 2014 NFL U Pick'em Game
Subject: Got It..........
---
Well I can receive a PM from you but got the message when I tried to reply.

Seems it may have to do with the name. The MySQL may not like it.

Bad query! You have an error in your SQL syntax; check the manual that corresponds to your MySQL server version for the right syntax to use near 'Talas' ORDER BY userid LIMIT 1' at line 1

Posted on 2014-11-14 at 20:13:17.