Topic: The Trilogy War
Subject: Double Team............
---
Ulthok saw Cor reach Valene, he could tell she was alive by the Clerics actions and he felt that Peri was unconscious but otherwise unharmed.

The Mage watched to see how his shadow minion fared. But the tentacle faced creatures reacted quicker than Ulthok had hoped. The one he wanted most vanished leaving that shadow creature languishing. The fire attack of Sirene was now destroying another of his called, one was being resisted and the last was repelled. Quickly Ulthok changed the commands. He pull the shadow from the flaming Illithid and directed it to help the losing shadow. (attacks #3). Also having the the other two shadows again attack the foe stand behind the table. (#5)(Now there are two Shadows attacking each of 3&5.)

To his dismay he saw another mind flayer appear in front of Lady Jessica and engulf her head before she could react. The fighter Lothor was there to the far side and Ulthok hoped he would attack it and perhaps cause the mind sucker to release the lady Paladin. Moving to flank the Ilithid's other side (#2) Ulthok drew his bow of speed and shot to placed two arrows in vile thing hoping that may cause it to drop Lady Jessica. With his remaining two arrows he shot to damage the creature they trying to create on the table.(Going for the black Robe on the table.)


Posted on 2013-11-23 at 23:54:32.


Topic: Treasure Seekers QnA
Subject: Wow............
---
I swear I posted to this Q&A this morning,, but it must have gotten lost.

After I read Turned's post I was thinking something similar.

I'd say that Tohmas and Jaufre meet and talk after he visits his sister. He tells Tohmas his story about his sister, the hair pin and his new quest to the west to find something to counter the evil of the pin. He also mentions needing a new shield. Tohmas tells him about Amur and his visit to the armorer. I'll have Tohmas tell him of the eye patch and to try there with what ever money he may have first. That he should go to and maybe he can get a shield.

I'll then work in my post of Tohmas at the Armorer and with Druids. I'll tell them to the pin and ask them to watch over Gale. He'll leave his gold with Druid's to honor Altira and prehaps help the Paladin's sister as Tohmas owes him for possibily saving his life with his shield.

I won't get to this post until Sunday.


Posted on 2013-11-23 at 22:42:12.
Edited on 2013-11-23 at 22:51:24 by Odyson


Topic: Trilogy War Q/A
Subject: Saturday.....
---
I'll get mine done Saturday!!!

----------------------
Ok post is up. Decide to doulbe team 3&5 with shadows so Ulthok might help attack #2 to get it to release Lady Jessica. Also didn't want to ignor the thing on the table so popped it with a couple of arrows.

Posted on 2013-11-23 at 03:47:52.
Edited on 2013-11-23 at 23:58:54 by Odyson


Topic: Treasure Seekers QnA
Subject: Wowwee..........
---
That's some great stuff. This should be fun to play.

It will take a little bit to get a good follow up post, so most likely I won't get to it until Sunday.

I want to get something out so Tohmas can share his info on the coastal sities so the Seekers can make their choice where to start the adventure.




Posted on 2013-11-23 at 03:38:10.


Topic: Destiny Flight - QnA
Subject: Rogers Call..................
---
But I don't remember any range on Serenity and I don't think it's a good idea to be shooting in a pressurized ship in space. A workout room, wrestling mates maybe even a boxing area, but a gun range is a bad idea. Now knife throwing would be ok.

Posted on 2013-11-22 at 04:10:19.


Topic: Destiny Flight - QnA
Subject: Nope........
---
We are too small for an indoor range, you practice when we are on dirt.

Posted on 2013-11-22 at 03:48:55.


Topic: Treasure Seekers QnA
Subject: Out Of Town......
---
I'm in the Detroit area tonight and going to the GM proving grounds at Milford tomorrow so I won't be home until late Friday. I'll catch up then, hopefully.

Posted on 2013-11-22 at 03:40:41.


Topic: Treasure Seekers QnA
Subject: I Thought Similar...
---
I was thinking to Orgstall and then up river to Dunlag (deephome).

Posted on 2013-11-22 at 03:37:23.


Topic: Destiny Flight - QnA
Subject: The Movie..........
---
Tann go check the Youtube "Wedding Crashers Funny call me kat kitty kat & motorboat"

Now for more Firefly fun stuff click on the below Motivators.


More Motivation

STILL MOTIVATED by Firefly



Posted on 2013-11-21 at 17:37:08.
Edited on 2013-11-21 at 17:50:46 by Odyson


Topic: Destiny Flight - QnA
Subject: DUDE.........
---
Tann, didn't you see The Wedding Crashers.



Posted on 2013-11-20 at 21:13:20.


Topic: The Gobber King- QnA
Subject: Yipeee.....
---
Oh boy, what a "Lucky" break, more chance to earn XP!!!!!



Posted on 2013-11-20 at 17:44:15.

Topic: The Gobber King- QnA
Subject: Whew...................
---
So after such a tremendous battle Dudley surely got enough XP to level up.....right....sort of....maybe....RATS!



So how did Wembley miss opening the closet? There could be a magic cape in there. I think someone needs to look while we decide which portal to use.

Do you think "the conjuration of demons, spirits, and other powers" might be a hint of things to come?

Anyone care to leave a note for the next group?

Posted on 2013-11-20 at 17:25:18.
Edited on 2014-01-10 at 17:11:36 by Odyson


Topic: Destiny's Flight - A Serenity RPG
Subject: The Catch.............
---
"Oh! You are businessman then?" Badger eyes glowed with impatience and anger, "From what I hear your boat been sitting in a junk heap for near a year! But now it's faster than a courier class? I would love to meet your mechanic 'cause she must be the best this side of the Kessel Run. How 'bout we make it 15 and you can ...."

It was clear Jon had let his emotion get the upper hand. What Jon thought was honesty and sincerity, Badger took as brash.

Then once again that innocent looking girl stepped in …"Well, I think we've heard enough," Angela spoke coolly and quietly, but just enough to be heard over the discussion, "but our host is clearly dealing with some urgency and we are between jobs at the moment, " she rose from the table and sauntered to stand between Badger and Jon, but closer to Badger.

"You, dear sir," she turned to Badger with a slight bow of the head and a touch of the smile she'd shared before," You want us to take this job….I'd even say you need us to take the job because time is tight and we're the fastest in the 'Verse, so you've put out a fine feast and did everything you could to make us like you." She leaned in confidentially and smoothed Badger's lapel "It worked, by the way. I like you…a lot," she whispered.

"Whereas, us?" Angela straightened to look at Jon and Tess, but mostly at the Captain. "We have a lean operation that moves fast, and that's gotta mean something. We are also looking for work, and buildin' a name for ourselves, so being a business partner of someone 'in the community' has also got to be worth something."

She stepped back a bit so that she was no longer between Badger and Jon, and gestured with her hands that they should look at each other. "Now, we have an offer of 20 credits a day and a counter-offer of 50. I'm thinking there's comfortable ground somewhere in the middle, and the sooner we find it, the sooner we can get This princess to where she needs to be. I'll let you two figure that out….there are sandwiches left and I am hungry."

With that, Angela went back to the table and selected another sandwich, smiling at it as if it was the best thing she'd ever seen.

Jon wasn't sure if his mouth was hanging open, but as Angela stepped away he saw Badger seem to smile.

"Oi! I sees what you are doing! Get me going there you did! I can admire that. Make me think you a fool then bring your own Ace in - ah, don't bother denying it." He moves to be beside Angela, stepping by the Captain to do so, "You's the brains here aren't you? Fine. I gives you 35 a head and I'll make sure the cruise liner fills your fuel tanks after the drop. But ..." He leans in slightly, "When you come back - You have dinner with me - just the two of us and no business. Agreed?"

Jon thought they'd survived this Ba Wong,(Tyrant) but the kicker registered. Jon didn't want to make a Bie Woo Lohng,(Commit blunder of great magnitude)but he couldn't take the deal if it put one of his crew on the spot. He couldn't put Angela in that position, he knew she could protect herself and that Badger would be at most risk, but to him it wasn't right.

Holding his emtions and trying to stay calm Jon replied to Badgers, "Lao Buhn, (Big boss)……… your offer of 35 is acceptable, ……….but as for the dinner, that is purely Angela's choice." Jon looked to Angela for some clue.


Posted on 2013-11-20 at 02:33:25.


Topic: Are you Ready for some Football 2013
Subject: Heads I Win, Tails You Loose......
---



Week 12

Thu Nov 21
New Orleans
Sun Nov 24
Carolina
Chicago
Kansas City
NY Jets
Houston
Green Bay
Detroit
Cleveland
Indianapolis
Oakland
Dallas
Denver
Mon Nov 25
San Francisco


Posted on 2013-11-19 at 15:00:03.


Topic: Are you Ready for some Football 2013
Subject: Week 12
---
Time for the tried and true method!
Bring out the 2d.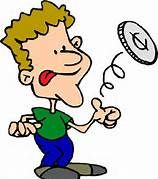 Week 12

Thu Nov 21
New Orleans @ Atlanta
Sun Nov 24
Carolina @ Miami
Chicago @ St Louis
San Diego @ Kansas City
NY Jets @ Baltimore
Jacksonville @ Houston
Minnesota @ Green Bay
Tampa Bay @ Detroit
Pittsburgh @ Cleveland
Indianapolis @ Arizona
Tennessee @ Oakland
Dallas @ NY Giants
Denver @ New England
Mon Nov 25
San Francisco @ Washington


Posted on 2013-11-19 at 14:42:46.


Topic: Most people logged in
Subject: 10............
---
We just had 10!!!!!

Posted on 2013-11-19 at 03:50:51.
Edited on 2013-12-03 at 04:03:47 by Odyson


Topic: Destiny Flight - QnA
Subject: DUDE!!!!!!!!!!!!!
---
I just saw the new Jon picture!!!

Now that's what I'm talking about!!!

Roger you've captured the real Ody!!!!




Posted on 2013-11-19 at 02:47:47.

Topic: Destiny Flight - QnA
Subject: You Guys Are Really Going To Push Me......
---
This is going to be so cool and sooooooo Challenging!!!
You guys write sooo well and story so well. i promise to try really hard to keep up.

Vanadia, your Angela was soooooooo good. This all seemed to fit to me for Jon's tough luck, being a losey negotiator and his not letting others dis his crew. And any advice will be listened to, may go my own way, but it will be considered.

Welcome to Dire Dust Bunny!

Posted on 2013-11-19 at 02:41:06.


Topic: Trilogy War Q/A
Subject: P203
---
The battle map from before is on Page 203. It will at least show position at the time of the stun.

Time to rally, finish off these slugs and save Lady Jessica.


Posted on 2013-11-18 at 18:11:00.
Edited on 2013-11-18 at 18:11:33 by Odyson


Topic: Demonic Vending Machine
Subject: No Tip Toe.......
---
It spit out Tiny Tim singing "Pony Boy".

I fed it a ballot, a wallet and a kazoo.

Posted on 2013-11-17 at 19:03:04.


Topic: Are you Ready for some Football 2013
Subject: Ooops...
---
That should have been Jets. Didn't notice I'd copied the whole line.

Posted on 2013-11-17 at 18:51:56.


Topic: Treasure Seekers QnA
Subject: Shall We Say "Based"......
---
So you found Tohmas's ancestor in the Crimson Crusaders, lol. Many of the tribes were driven west and their Shaman still yern to go back and save the lands.

Tohmas is following in a family tradition even if he didn't realize it.



Posted on 2013-11-17 at 16:21:12.


Topic: Destiny's Flight - A Serenity RPG
Subject: "An Arrowhead??????????????"
---
Badger looked on as Tess and Jon went on with a face that spoke of bemusement. "I'm sorry but you all seem to be working for a misconception. Now if anyone knew who the Princess was, i'd guess one of the ladies, not you captain. I collect trading card myself but whatever oils your chain. I'm asking you to transport Ms Fairchild her two lackeys and these two. I ain't asking you to throw them a gorram teaparty! You don't need special foods or rations or clean sheet or pretty dollies on the seats. She likes the charity work on the rim, so she can handle roughing it for awhile. In fact, her daddy would be mighty appreciative of her living like the other half because as I understand it, she's been a bit of a prat about the wedding." ………………………….."You have these two for extra security. Introduce yourself boys."

The youngest of the two brothers steps forward and offers his hand to the captain, "I'm Rick Simon and that there is my brother AJ. Don't you be fussing Captain, we can handle things as they come." The brother offers a winning smile and a handshake but doesn't comment further. "we can bunk together or swing on hammocks in the bay if necessary."
Jon nodded as the two stepped forward. "Simon and Simon…sounds like a ..you know …an accounting business."

Badger clears his throat noisily, "Right. The drop is late tonight, not tomorrow am. The idea here is to avoid the press getting wind of The Princess leaving, so her father wants her traveling in-cog-neat-toes. No one would suspect a high flaunting princess on a gar.. ship like yours. Get the picture?"
Jon snapped his look to Badger as he the word "gar…" left his lips.

"We ain't no Garbage Scow! …….We take what business we been able get…… You don't go nowhere if'n you can't afford to refuel."
(Tess chimes in too.)

"Listen. You can't handle the job or your ship is too delicate for five passengers then fine. There an Arrowhead courier in port, I can use them. Don't want to 'cause the captain is a wáng bā dàn and I wanted to give you a chance to make a name. Get established, even hobnob with some bigwigs that could make your business. Kinda guy I am, see? But you can walk away, Guǎi mǎ jiǎo!, if you'd like and I will let my people know that you are not quite in my league for jobs. Understand?"

Jc nearly growled,"I can handle the security Captain, I certainly wouldn't want Mr. Badger here to think we can't handle it."

Almost in perfect unison Jon and Tess blert out as if splitting out a spoiled rice,"An.. ARROWHEAD………

Putting his palms to the sides of his forehead,"An ARROWHEAD….you'd put your money into one of those Yi Dwei Da Buen Chuo Roh? (Big stupid pile of stinking meat )…………They'd take twice time to get there, if they don't break down.".. Jon spreads out his arms if taking in the whole room. "Look, you're a man that shows good business sense…..you were the only one to see that Destiny is more than those…..those……" Jon looked at Badger, "We're the best kept secret in the verse….there ain't no other boat faster… and there ain't no crew better….. we need this job, but we're worth more than 20 a head. You'd pay that….Arrowhead….more than twice that when ya figure how long it'll take um …even at full burn….and then they'll most likely be late."

(Tess can jump in with the facts on the Arrowhead.)

Jon jumps in again,"You ever seen a boat like Destiny?...... I'd guess not,…and neither have the competition. They don't know what we can do…and that'll give us…and you… the advantage. That advantage is worth…… 50 a head, cuz we get there before most know we left. We'd give a savvy business man like you an Ace in the hole."


Posted on 2013-11-17 at 03:34:47.
Edited on 2013-11-17 at 04:03:35 by Odyson


Topic: And yada-yada this is why we can't have nice things,...
Subject: Your Friendly Chat Room bartender.......
---
Ok...I'm really late.. and nearly the last...BUT..I bring......DRINKS!!!!!!!!

"Good Old Froth-n-Slosh"...the stale pale ale with the foam on the bottom!!!!

You now have a tankard in RDInn Chat room so you can wet your whistle while you meet and greet!

So seeing yo're new and may need help lurking try this!
A really good place to start here is "Pit F(r)iend's epic guide to getting started for newbies." That"ll help you figure out how to navigate the halls of the Inn.

You've got your facelick so I'll save the towel.

So Welcome and hope to see more of you.

Posted on 2013-11-17 at 01:29:50.


Topic: Destiny Flight - QnA
Subject: ????
---
Who'd know?

Posted on 2013-11-17 at 00:44:18.