Topic: A Cold Day in Hell Q&A
Subject: yes!
---
We liiiiive!

Posted on 2008-01-25 at 15:07:02.


Topic: Star Trek: Operation:Persephone - Q&A
Subject: okies
---
I'll try to see if I can help.

Posted on 2008-01-25 at 15:06:30.


Topic: Digg it!
Subject: whoa
---
Even though my submissions to Digg have not been popular (only one or two others seem to Digg them), we still get clicks.

For instance, I can put up a brand new article and Digg it. It shows up on Google within three hours (instead of several days, as would usually be the case). the Audalis main page has gotten an extra fifty or sixty clicks due to the Digg alone.

So yes, this is a valuable traffic tool for the Inn! If this helps us to bring in more quality players and DMs, I have to say it is more than worth the few moments it takes to Digg or submit an article.


Posted on 2008-01-25 at 14:45:40.


Topic: Vote for the Inn
Subject: Yup!
---
Yep, do that!

Also, Digg an article or two.

Posted on 2008-01-24 at 16:50:06.

Topic: A Cold Day in Hell
Subject: continuing where we last left off
---
May 9th, 2025 - 0055
Observatory, Antarctic Research Facility 36, Antarctica

Weaponless, lieutenant Kernan moves into the observatory, careful to show that he is, indeed, unarmed. The two soliers keep their rifles trained on the officer until he is within about ten feet. "That's far enough, lieutenant," the soldier who spoke earlier states.

Monty makes his speech, but neither man seems intent to move into harm's way just yet. "Begging your pardon, sir," the man identified as Fields speaks, "but it has been a crazy few days, and we're tired as hell. Now here you come, claimin' to be a ranger, when we all know that the army got rid of the rangers years ago. So what are you? Some crackpot? Some holdover we don't know about? something else? No offsense, sir, but if you make a false move, we will drop you."

Despite the corporal's wariness, Monty's manner seems to ease his concerns somewhat. "I'll say this, sir, I'm glad to know we aren't alone. Ever since Colonel Giles' damned machine went haywire, this base has been a complete cluster. I guess you're here to turn it off... I dunno. Or are you here to get us the hell out?"

The last is spoken with a hopeful tone.



Posted on 2008-01-24 at 15:37:14.


Topic: Vote for the Inn
Subject: well...
---
We're around 8th right now. But, you should keep things in perspective...

Of the 4642 links at RPG gateway, we are number eight in the current Top 100 popularity list. We usually slip no lower than fifteenth or so. Not a bad showing of user support!

Of the 4642 links at RPG gateway, we are one of only 93 sites (around two percent) that get listed as a "Cool" site - which is defined by all time popularity. We've logged close to ten thousand visits from that directory since our current listing there began (we would have a couple thousand more, but we had a listing error a couple years back and had to start fresh).

Of the 4624 links at RPG gateway, we are one of only 91 sites (less than two percent) who have been chosen by the editorial staff to receive a Gold Wyrm award for excellent content. We are one of five D&D sites (of 239) to receive this kind of recognition.


Thanks again to all of you who make the Red Dragon Inn the special site that it is.

Posted on 2008-01-24 at 15:23:13.

Topic: Digg it!
Subject: egocentric?
---
Not at all. Look at it this way - every time you Digg an article, it gives the Inn that much more exposure. If you want to Digg your own material, Skari (which is quite good, by the way), please feel free to do so!

As for the rest of you - if you like something here that someone else has already Dugg, please don't hesitate to Digg it again. It's amazing how much better a link gets treated that has a tiny handful of Diggs as opposed to one that only has one.



Posted on 2008-01-23 at 21:31:54.


Topic: Digg it!
Subject: lol
---
One person thinks it's a good idea. Heh, we'll see.

If you're a fan of the Audalis setting, go to the main Audalis page and dig that article, at least.



Posted on 2008-01-23 at 17:14:45.
Edited on 2008-01-23 at 17:15:35 by t_catt11


Topic: Digg it!
Subject: Digg it!
---
I have added a "Digg This" button to the bottom of all of our article pages (Audalis, DM's Corner, etc).

If you find content on the site that you enjoy and feel others might like, take a moment to Digg it. The biggest advantage to this is giving the Inn that much more exposure to the rest of the world.



Posted on 2008-01-22 at 19:26:51.


Topic: yet another movie thread...
Subject: Will Smith
---
I have to hand it to him - the Fresh Prince of Bel Air has done quite well. In my book, he's in a group with very selective company - Tom Hanks might be there, too. Guys who can play the everyman, who seem to be believable in whatever role they take.

So yes, I finally got around to seeing I am Legend this weekend. Excellent, outstanding movie. New York with weeds growing in the streets and deer running among the abandoned cars was a nice, creepy visual. Smith does a great job carrying this movie as the only human through the first 75% of the film.

I did think the ending was a touch odd, but I won't go into why that is (don't want to spoil things for anyone). I had one major argument against it, but even so, the movie was great. Well worth the price of admission!



Posted on 2008-01-22 at 16:06:38.


Topic: One year at the Inn!
Subject: dude!
---
Congrats! It's always great to celebrate an anniversary with someone... doubly so, someone who contributes as much as you do to the Inn.

Posted on 2008-01-22 at 16:01:50.
Edited on 2008-01-22 at 16:02:00 by t_catt11

Topic: sharing something positive with the Innmates
Subject: alas...
---
...I spoke too soon. I know I read something about a book coming out, but either I was mistaken, or they no longer stock it. *sigh*

Still, read them on the web!


Posted on 2008-01-18 at 19:14:46.


Topic: sharing something positive with the Innmates
Subject: sharing something positive with the Innmates
---
As many of you know, I am an avid webcomic fan. I have around twenty bookmarked in a favorites folder

. Sure, some of them no longer update, some only update every now and then. Then again, one or two actually have multiple comics running on the same site, so all told, I probably visit at least ten or twelve on any given day.

Some time back, someone posted a panel from an old strip on a comic I was unfamiliar with. It was a D&D related joke, and I thought it was funny, but I didn't realize that it wasn't the whole point of the site. Since the joke involved the DM dropping rocks on everyone as a reward for one of the players derailing a whole campaign, I thought I was at the end of it, and didn't feel like reading all of their adventures at the time since I knew how they would turn out.

Boy, was I wrong!

Ladies and gentlemen, please allow me to share Something Positive with you. This is the story of Davan MacIntire, his acerbic wit, and his friends, enemies, and life. And yes, he and his friends are gamers... thus the D&D strip I came across.

As stated, I'm a big webcomic fan. I read the big ones - Penny Arcade, CAD, 8 Bit Theatre, and more. In my opinion, this blows them all away... this is the only comic since Calvin & Hobbes that I have ever considered buying books of (and I plan to ask for one for my birthday). This strip has SUPERB writing (I wish my own sarcasm could even step into the gallery that is Davan's own art). The character development is AMAZING - you really do care about the people in the strip. And yes, it will make you laugh. Out loud. Often at inappropriate times, at some truly bizarre things.

Darned thing has made me misty eyed a time or two, as well.

Now, all of that praise aside, be warned: the characters in the strip act like real (slightly disturbed) people. There is a LOT of swearing. At times, there is a LOT of drinking. Sex is a common subject, one which most of the characters are comfortable discussing in ways that you frequently hear in real life only around VERY close friends, or around people who have had enough alcohol to remove their inhibitions. Canadians and southerners get a lot of jokes pointed at them. The writer especially likes to ridicule people who pay lip service to religion while missing the point (and no religion is safe from this). Let me restate this plainly: NO SUBJECT IS SAFE.

Now, if you can handle some adult-oriented humor in the manner in which it was intended, PLEASE do yourself a favor and check out Something Positive. Don't even think about reading the comic on the landing page - this thing is completely STORY DRIVEN. You wouldn't start reading a novel at chapter thirty, would you?

Just go on to the archives (where my link has helpfully pointed you) and start at the beginning (12-19-01). Do note that the 1937 and 1938 comics are placed there on purpose - that is a spinoff comic, and not part of the main story.

Six plus years there, folks, with 20+ comics each month.

What are you waiting for?

Posted on 2008-01-18 at 16:02:52.
Edited on 2008-01-18 at 16:04:20 by t_catt11


Topic: yet another movie thread...
Subject: was surprised..
---
Last weekend, my wife and kids drug me to the theatre to see Alvin and the Chipmunks. From the very first glimpse of the CGI chipmunks (who I kept referring to as "3d animation", thus driving my wife nuts) on a movie poster, I had been preparing to hate this movie with the loathing of a thousand dying suns. You see, I had already been subjected to the live action Garfield: the Movie, and this just screamed more of the same. I had armed myself with instruction on the proper way to slit my wrists ("Remember, kids, down the block, not across the street!"), and was now down to working out the details of how my family would get around the suicide clause so that they could collect my life insurance.

Much to my surprise, the movie turned out to be quite decent!

Sure, it *is* a transparent commercialization of a childhood memory, but the movie actually had an anti-commercialization theme, and hit on some family values stuff. Sure, Dave was a bit two dimensional, and his love interest could have been as easily played by a cardboard cutout, but the guy who used to play Eliot in "Just Shoot Me" actually made a good bad guy, and there were enough decent (dare I even call some of them clever?) one liners and sight gags to make the movie enjoyable.

I...I'm a tiny bit ashamed to admit it, but I enjoyed it. So there.


Posted on 2008-01-18 at 15:31:09.


Topic: I Win This Game
Subject: happy 4k, Grugg
---
You de man.

Enjoy those smites!

Posted on 2008-01-17 at 14:36:49.


Topic: T_Catt?
Subject: sorry...
---
Sorry, sorry... I am not dead. Yet.

Why am I on this cart? But... but... I'm feeling better!

ahem.

Been buried at work, have a couple posts started, hope to get them up soon. Guiding Light and Cold Day will be first, then hopefully, a loooong overdue Tides of Fate.


Posted on 2008-01-14 at 14:55:28.


Topic: Vote for the Inn
Subject: wow...
---
I can't remember the last time we held this hig of a ranking for so many days.

Keep voting!

Posted on 2008-01-11 at 14:41:49.

Topic: Thinking of starting a new 3.5 campaign, looking for 4-5 players
Subject: she?!?
---
I'll have you know I am a HE!!! Didn't you see the goateed guy on our Christmas card? Geez!
Posted on 2008-01-09 at 14:22:28.

Topic: DND Trivia Game
Subject: whaaaa?
---
I was very cool to the idea of D&D 4.0 to begin with (heck, most of you know that I still prefer 2nd edition!
). That being said, no more gnomes? Whaaa?
Half orcs I can take or leave; I never really thought of them as a core race, anyway.

What really got me was Almerin's answer for additions. I sincerely hope you are wrong!

Elf offshots? Meh.

Tiefling??? Half demons are now a core race?

Dragonborn? I just threw up in my mouth. Excuse me, I may need to go do the real thing.

If half demon and half dragon are to now be considered common, standard fantasy races by D&D... ugh. Just ugh.



Posted on 2008-01-08 at 21:39:14.


Topic: Baby New Year!
Subject: boastful...
---
Donna posted a pic or two on our state newspaper website - www.al.com - and they ended up picking Noah's photo as their site photo of the day.

He's on the front page!

Posted on 2008-01-04 at 18:29:09.

Topic: Star Trek: Operation:Persephone - Q&A
Subject: sorries
---
I have been very slow to post to anything... holidays have me behind.

I got this email from Eol Fefalas, who has been conspicously absent.



Been a friggin' all-out nightmare around here these past couple of weeks… seems all of the sudden I don't have just one job but two (I've literally been working 16 to 18 hours a day) and, with the holidays on top of that, I've been pulled in about 17 different directions and am on the verge of a nervous breakdown.

I am desperately hoping to get things leveled out and get my butt in gear where the Inn is concerned in the next couple of days, though… Have a final interview with that new company next week and am hoping that, following that, I can free up some time again (once I'm made "official" at that company, my "second job" effectively disappears due to "contractual conflicts of interest")….WoooHooo!. Anyhoo… I'm seriously hoping to have updates to the Inn this weekend. Pray for me, dude!




So hopefully, all will be normal soon!

Posted on 2008-01-03 at 18:24:23.
Edited on 2008-01-03 at 18:25:01 by t_catt11


Topic: Baby New Year!
Subject: Baby New Year!
---
Yeah, couldn't resist a little more photo spamming of the boards. Sue me.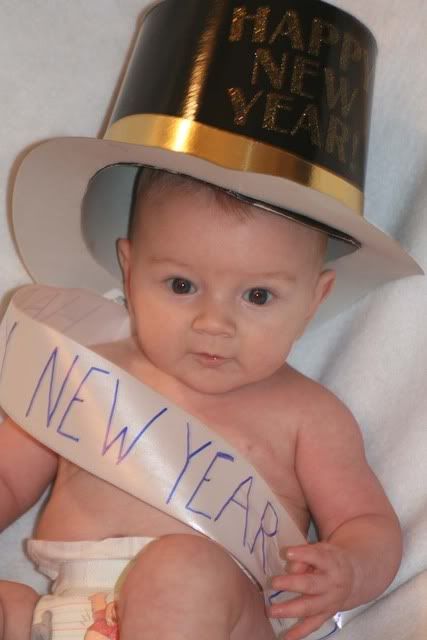 Posted on 2008-01-02 at 22:08:46.

Topic: William Pictures
Subject: porn???
---
@ porn site. Not at all! It's a nifty little photo storage site. They give you plenty of room to keep pictures in at no cost whatsoever. Plus, they have nifty little tools for you to use, like photo resizing (granted, a nonissue with photoshop) and auto generation of link codes.



Posted on 2008-01-02 at 19:35:45.


Topic: William Pictures
Subject: woot!
---
Thanks for the William pics! I especially LOVE the stats shirt... that is freaking awesome!

I will point out that photobucket allows direct links, and is very easy to use.


Posted on 2008-01-02 at 15:58:59.
Edited on 2008-01-02 at 15:59:40 by t_catt11


Topic: A very first dragon
Subject: A very first dragon
---
Yep, it's that time again... time for me to post more pictures of my baby.



Here is Noah with his very first dragon!






Also, here's one of his with the stuffed animals he got for Christmas - he LOVES stuffed animals right now.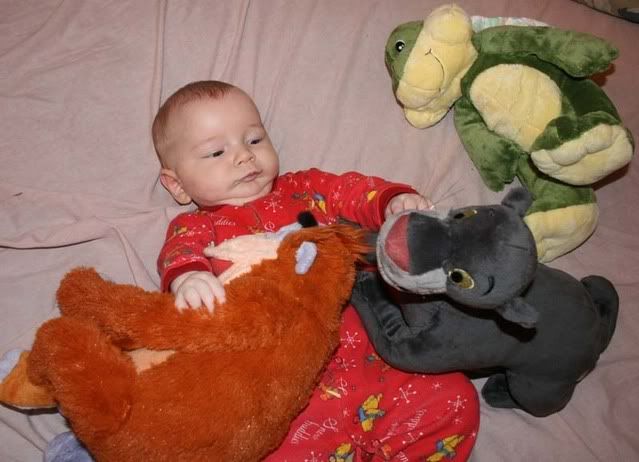 And, for good measure, here are Caleb...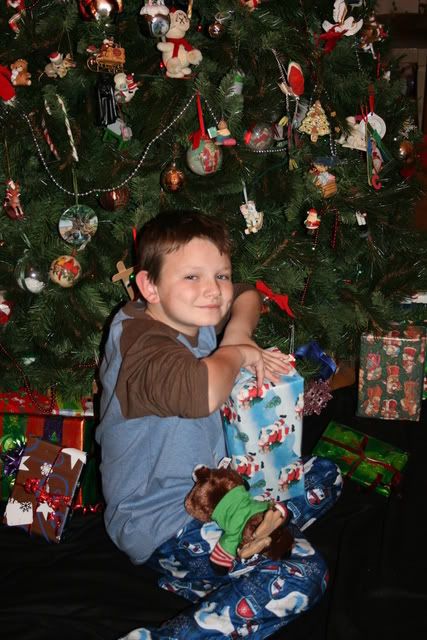 ...and Emily.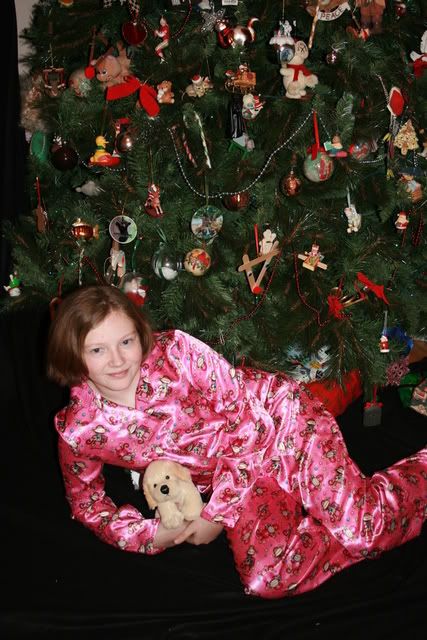 Posted on 2007-12-27 at 20:44:31.