Topic: CWWLLO QnA
Subject: Rule of one
---
You can only do a single action in a combat round. So you can change or cast spells. If you really want to try both, pick one you do well and the other you will do really poorly.

With the coming holidays, I would like to get this combat atleast one more round further if not done before we stop until the new year.

Posted on 2014-12-11 at 07:30:07.


Topic: Voyages of the Rocinante - Firefly RPG QnA
Subject: christmas
---
With the holiday season coming, and the usual pace of this game, I do not see myself posting again until the new year unless direct questions are asked that I can answer in gamesplay or you all post rapidly.

So please do post between now and new year and we can start the game moving then. You basically need to find Morningstar, make contact and work from there.

Posted on 2014-12-11 at 07:27:39.


Topic: Tann's 2014 NFL U Pick'em Game
Subject: who is winning?
---
What team is winning overall in the nfl anyway? Other than the lawyers.

Posted on 2014-12-11 at 07:23:44.


Topic: Voyages of the Rocinante - Firefly RPG QnA
Subject: Jade is equipped
---
I have updated Jade's character sheet with equipment.



Posted on 2014-12-10 at 20:11:48.


Topic: Tann's 2014 NFL U Pick'em Game
Subject: me
---
THU, DEC 11
St. Louis
SUN, DEC 14
Atlanta
NY Giants
New England
Oakland
Indianapolis
Baltimore
Green Bay
Carolina
Cincinnati
Detroit
NY Jets
Denver
Seattle
Philadelphia
MON, DEC 15
Chicago


Posted on 2014-12-10 at 07:36:32.


Topic: CWWLLO QnA
Subject: Brave sir Arien
---
You have 3 arrows per round with the bow, 4 if you had an arrow notched before hand

Fin would be wise to deal with leeches first.

Posted on 2014-12-09 at 16:40:52.


Topic: CWWLLO QnA
Subject: you know
---
I can;t wait to see what happens once you actually get in the dungeon and things get tough.

Posted on 2014-12-09 at 14:06:01.


Topic: CWWLLO QnA
Subject: what??
---
First you say you don;t want to BBQ the bear and then you say let's have him fall slower while we bbq him?

You people are watching too much Walking Dead.

Posted on 2014-12-09 at 13:58:26.


Topic: CWWLLO QnA
Subject: sudden funny image
---
Max throws first axe, *Thuck* nails Ody in the back.

"Sorry!"

Max throws second axe, Cuts limb in two, drops Ody twenty feet to the jagged rocks below.

"Umm..Sorry again!"



Posted on 2014-12-09 at 13:41:11.


Topic: Voyages of the Rocinante - Firefly RPG QnA
Subject: ships
---
Beowulf Class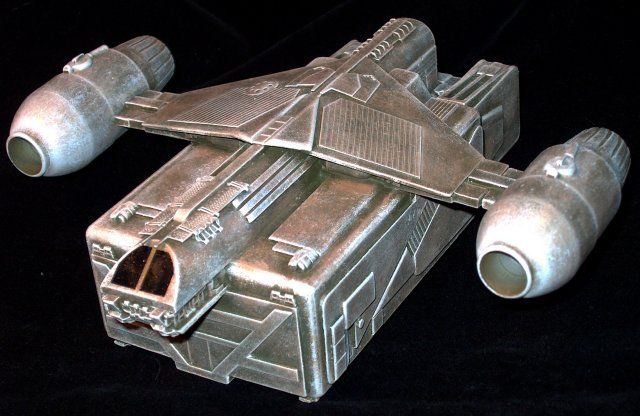 Titan Class


Posted on 2014-12-09 at 12:43:42.

Topic: Voyages of Rocinante - Serenity/Firefly RPG
Subject: So we begin - Friends and Final Resting Places
---
With crew onboard and your passenger onboard, the cargo bay is closed up and Rocinante once more heads into the black. The engine runs a bit quieter but the feel of the ship and your home is still there.

The trip to Hera is only two days, and it could be less with the new engines but there was no need to push it and for many members of the crew, it was two days needed away from civilization and fancy hotel rooms. There was a lot to do as well, with everyone having to set up their rooms again and put away things. Baron Winters's men did try to keep thing organized but they did not know everyone system or preferences.

As well, for Wolf, Asher and Jade there was a lot to do on the ship. Sure, there were a lot of bright and shiny new parts but unfortunately with them came "safety" controls and "power delimiters" that the dock workers had to put in by law but out in the black, only worked against you if you needed to tweak the engines. Furthermore, Jade found the presence of some "New and improved" alliance software in the navcom which would make it easy for anyone to remotely access your flight data. Wolf and Asher had to rewire the pulse beacon so it could be shut off and turn down the range that it broadcasted. All things the dock workers and mechanics would have to put in by law but everyone stripped out later.

Ma was quite please to see the pantry had been stocked with many dry goods and protein pastes without a word from Baron Winter. As well, the galley had a water purification system added to the kitchen sink so that the engine "taste" was gone from the water.

So the two days pass by quickly with activity and re-bonding of the crew. Jade is a good pilot with an easy smile and a cheerful manner that makes working with her easy.

(Feel free to fill in the two days with conversation or activity. Nothing happens on the journey and you arrive at Hera without incident. Willow shares her "mission" with Wyatt but please let me know if you share it with the rest of the crew. If you wish to look up anyone or anything on the cortex before you get there, let me know. As well decide how you wish to go about getting Havelock buried).

Day 1, Entering Hera's Atmo, 5:30 PM PT

Coming up on Hera, Jade let everyone know they would be entering atmo soon. There was some traffic and a lot of chatter on the cortex, Jade was actually given a spot in a queue for landing and had to spend some time explaining what their purpose was for landing. Seems that bringing a dead man did not fit into the tix boxes of "entertainment" or "building supplies", but once she sent the clearance codes from the stick that Sanders gave you, everything fell into order.

Serenity Views was once an internment camp for the soldiers that came out of the valley but it was bigger now, bigger and full of construction and new shiny buildings. The spaceport had two landing areas, one for tourist shuttles and one for cargo loaders. You were sent to the Cargo port where you were ordered to land between a Beowulf class transport and a huge Titan class hauler.

Directly across from where Rocinante lands is a giant billboard with a picture of two kids, a blond girl with pigtails and a brown haired boy. They are in a cart of a hover-coaster and all smiles. The boy wears a shirt that read I "heart" alliance. The billboard reads:

"COMING SOON: The Serenity Valley Theme Park and Resort. Ride the largest hover-coaster in the Verse - The Flight of the Angels. You too can be a brave Alliance pilot flying through the dangers of wartime Serenity Valley!"

Posted on 2014-12-09 at 12:39:18.


Topic: Voyages of the Rocinante - Firefly RPG QnA
Subject: thank you
---
Great posts all

Mmv - I need an equipment list before you disembark on Hera. I also need to know what weapons you wish to carry.

Posted on 2014-12-09 at 12:25:11.


Topic: CWWLLO QnA
Subject: no
---
No strength bonus with a bow unless specified at character creation

Posted on 2014-12-09 at 12:15:26.


Topic: CWWLLO QnA
Subject: christmas tradition
---
Werebears roasting on an open fire
Hot sauce dripping from their toes
Yuletide ursas fresh-filleted by the choir
They poked hot skewers through their noses.


Posted on 2014-12-09 at 12:14:32.


Topic: CWWLLO QnA
Subject: boulder boulder on the ground, tell me something real profound
---
Arien wanna rock.

Posted on 2014-12-09 at 11:46:57.


Topic: CWWLLO QnA
Subject: yes
---
Stone skin would prevent the leeches from getting into you for awhile.

Posted on 2014-12-09 at 09:02:00.


Topic: Tann's 2014 NFL U Pick'em Game
Subject: hmmmm
---
I am at my usual eight before tonight's game. That's funny.

Posted on 2014-12-08 at 07:29:52.


Topic: CWWLLO QnA
Subject: How many leeches
---
That is a good question. The problem is they are under your armour in places and eating into your flesh so it is hard to count. It feels like hundreds of them.

Posted on 2014-12-08 at 07:20:19.


Topic: CWWLLO QnA
Subject: Well
---
i don't know, try asking it.

Posted on 2014-12-07 at 11:35:45.


Topic: CWWLLO QnA
Subject: You know
---
i have read the Nuke the site from orbit comment more in this campaign than any other, including the ones where the players have spaceships

Posted on 2014-12-07 at 10:08:22.


Topic: CWWLLO QnA
Subject: So many answers.
---
Boulders? There are rocks of various size and the debris the thing just created. You could also break parts off the bridge and columns with your strength.

You could sacrifice a player character and run away while it is impregnating your friend with leeches.

You could run out of the cave towards the tomb. The tentacles can't stretch forever.

Posted on 2014-12-07 at 06:23:18.


Topic: CWWLLO QnA
Subject: Disease and you are the cute
---
see if you had an alchemist in the party he could have brewed a cure from
The dwarf's blood.

Of course it would have killed the dwarf.

Posted on 2014-12-06 at 20:11:51.


Topic: CWWLLO QnA
Subject: Hanging
---
there are six new tentacles and one old one grabbing Odyson.

There is no mass cure disease in 2e. Nor is there a create a giant margarita salt lick either.

You would have a better luck getting a Dwarven blood transfusion for everyone.



Posted on 2014-12-06 at 17:51:05.


Topic: CWWLLO QnA
Subject: posted
---
no one is dead yet. In fact everyone is now conscious.

Posted on 2014-12-06 at 12:50:49.


Topic: Continuing Where We Last Left Off Again
Subject: all going to die indeed
---
OOC: I had a PM with Nimu so the action is different than posted

Lun dove down and came to Arien's side. The knight was hurt bad, real bad but still clung to life as tightly as he could. The cleric was about to apply a Cure when she saw the leeches were burrowing into the body of the warrior. It reminded her of a creature she read about once, a book worm that burrowed into the flesh as well. Betting on her memory and wisdom, Lun took a chance and cast Cure Disease instead. As she did the bard was using the amazing power of her flute to heal all allies around.

(Assuming that Lun will call out to the party that the leeches are like a disease)

Arien bolted upright as the spell took effect, the pain of his injuries flooding through him, but pain was for the living and he was alive. Then healing power of Finarsil's song immediately began to heal his wounds and the pain subsided. As he recovered, tentacle shoot toward Arien and Lun in an attempt to grab one of them.

But Sparrow was ready and the tentacle was struck by three arrows, one after another up the appendages, causing it to fall limp.

The healing tune brought both Maximus and Jarenion back to consciousness. They were immediately aware on the black leeches eating into their flesh but there were many.

Odyson heard the call from Lun about the Disease but was already fully engaged in a cure spell upon Jarenion. The spell flooded health and pushed the leeches out of the wounds they were creating but did not cause any damage to the leeches themselves. As Ody finished the prayer though, a tentacle grabbed him around his left wrist and hauled him up off the bridge.

Kadrin defended Maximus as the big thief recovered his consciousness. A tentacle moved to grab at Maximus but the dwarf fired two crossbow bolts into the arm and the second struck where a maw opened cause the appendage to tear and bleed black.

The shaman was caught by the arm and leeches were pouring down the tentacle and towards him. The other five arms all moved up and into their openings while there was a several loud cracking noises as 6 move holes opened up in the roof, and tentacles came down out of all of them. Rock and debris rain down from the ceiling and the monster from above began anew to capture some prey.

OOC:
Arn - Seriously Wounded but de-leeched
Lun - Fine
Jar - Fully healed but still has leeches
Fin - Lightly wounded, but still has leeches
Spa - Fine
Ody - lightly wounded, captured and but still has leeches
Max - lightly wounded but still has leeches
Kad - healed and leeches don't like dwarves

Those of you with leeches on you still, they are burrowing into your body and causing more damage and pain. You know what happens if they get all the way in.


Posted on 2014-12-06 at 12:45:41.