Topic: Destiny's Flight - A Serenity RPG
Subject: Stephanie side
---
Persephone, Eavesdown Docks, Destiny, Galley, 11:00 pm ST

Stephanie stands up first upon Jon's request and clears her throat, "First off I wish to apologize to everyone for my outburst earlier. I will not bore you with details, but suffice it to say that I have had a lot on my mind since returning to Destiny and I let some doubts and fear get to me. I am sorry for that.

"I have looked into our passengers on the cortex. This is Lilianna Fairchild, or the Princess as they like to call her. She does a lot of charity work and the media adores her. I have been an admirer of her for some time actually. She is so much unlike her step-father.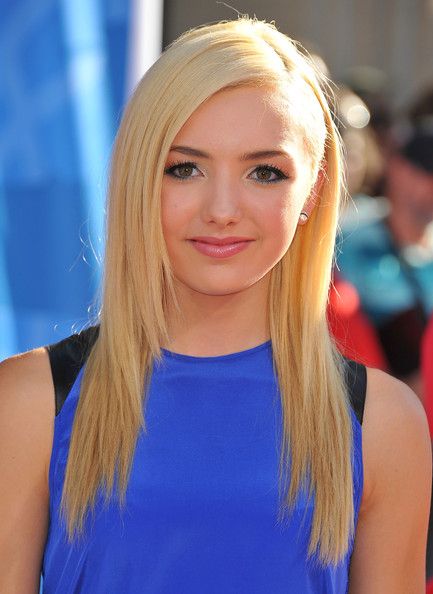 The Wedding Planner is named Asante Chang. She is pictured with Lilianna quite a bit and the media would like to know more about her but she is very private and will not talk to the media at all.




The bodyguard is Seth Liang. Son of a ranch hand on Fairchild's farm, he served in the war, was decorated with the Silver Citation Starburst (An Alliance medal for Extreme Bravery under fire). He saved Optimus Fairchild's life at one point and became his personal bodyguard. Once Lilianna became of age to be noticed, Seth was assigned to protect her.




This is her stepfather Optimus Fairchild.




And this is the Groom, Templeton Steele. One of the richest men in the verse apparently from selling guns. You probably know him better than I.




Beyond all this, I can tell you a lot of the gossip but really I don't think it would be of much interest. Considering how much media attention is on Lilianna, I can't blame her father for trying to sneak her out. The whole thing is such a zoo they moved the wedding to a cruise liner to control access.



Posted on 2014-01-09 at 17:28:58.
Edited on 2014-01-09 at 17:31:42 by Alacrity


Topic: Destiny Flight - QnA
Subject: for the record
---
Anyone who fought in the war knows who Templeton Colt Steele is and probably has cursed his name and guns several times during the war.

Posted on 2014-01-09 at 17:18:37.


Topic: The Gobber King- QnA
Subject: picture
---
I found a picture of the room you are in but the artist was very free with the dimensions. The room is bigger than depicted in my mind.


Posted on 2014-01-09 at 16:18:17.

Topic: The Gobber King- QnA
Subject: the new room
---
X is where you came in. Each square is 5 feet



Posted on 2014-01-09 at 15:13:52.
Edited on 2014-01-09 at 15:14:10 by Alacrity

Topic: The Gobber King
Subject: Moving on then
---
The party (plus cat) move upstairs to the next room. It is very much like the other rooms you have seen here except this one seems dedicated to meads and honey wines. As predicted, there is another portal and another stairs upwards. When one of you runs up the stairs, they find the first room you had entered with the vodka, however the ninja man is gone and the vodka bottle he rescued is sitting upright on the floor where he had laid.

Caught in a corkscrew of weirdness and wine, the portals are once again, your only option. Ivan looks around the room of mead and says, "Yeah. Pretty sure this is where I came in. "

So with no other lead to go on, you prepare yourself for possible combat with the ten ugly dudes that Ivan warned you of, and then go through the portal.

You enter a large, empty room (80x80) illuminated brightly with magic light from the ceiling 20 feet above. There is an enclosed square area in the center which appears to have seams running from floor to ceiling. There is a black opening in each wall and a selection of weapons hanging on the left and right walls. There are some vacant spots on the racks suggesting that other items have been removed – especially the sword rack which is almost bare (one long sword, two short swords, a falchon and a bastard sword remain).

"Oh dear!" Says Ivan with a dramatic air of dread. "Not this room! This is where that thing with the claws and the fangs and the hey hey hey came out of that block there. Better arm yourselves fast dudes because we are going have company."

As soon as Ivan says that, suddenly all the black portals in the room flicker and disappear, leaving only stone walls where they once were. You have no exits anymore.

OOC: There are a wide selection of weapons in here, except the swords which are as listed above only. Longbows, shortbows, crossbows, polearms, maces, hammers, flails - are all on the racks.

Posted on 2014-01-09 at 15:12:27.


Topic: Destiny Flight - QnA
Subject: plot
---
Mmv has expended some plot points in order to amend something in the story so far. Grace's background is of a rich family that she rejected but in her youth, before she rebelled and joined the Independence side - she had met Templeton Steele a couple of times at family functions and social events.

Where our favourite paranoid engineer is gonna take this? - I have no idea.



Posted on 2014-01-09 at 13:26:40.


Topic: Destiny Flight - QnA
Subject: shopping
---
I am under the assumption that Tess and Angela went with Catie to the market while JC made calls, Grace hacked the media and Jon pumped the iron.

A meeting is good so everyone can share the information.

Sorry if I am making you twitchy. This is just a simple job right?

Posted on 2014-01-08 at 21:14:11.
Edited on 2014-01-08 at 21:15:11 by Alacrity


Topic: Destiny's Flight - A Serenity RPG
Subject: Grace and JC's hunt for Info,
---
JC had worked in the underworld for some time and you quickly learned that doing favours and having friends was not only a good idea, it could save your life. So it was that he could make a few calls, talk to some associates and find out what he could on the Simons.

But after a few hours of searching and calling in favours he got the same answer from everyone – never heard of them. Nothing. No one worked with them, no one used them, no one seen them in action. In fact, by all accounts, they just seemed to appear outta nowhere. There no sign of them flying into Eavesdown and no record of them living here either. They are complete ghosts.

Grace sat at her cortex box and looked at her watch before typing in the 128 digit keyword that she had change every 5 minutes based off an algorithm she made up using the time as a base. You can never be too careful.

Surfing through the ethers of the cortex for Lilianna Fairchild was easy, after all she was a celebrity. Stepdaughter of land baron Optimus Fairchild, Lilianna grew up on the Baron's vast estate on Persephone. When Lilianna began to develop into a stunning beauty, the Baron saw how she could be good for business. He began taking her places and showing her off. She was only sixteen when she became a media darling and paparazzi followed her every move. Folk elsewhere, out on the Rim, started callin' her Princess. They didn't mean it kindly.

Lilianna might have grown up spoiled rotten, but her mother was there to keep her daughter's feet on firm ground. Her mother was raised on one of the Core Planets, so when she visited newly terraformed planets like Regina after her marriage, she was shocked at the conditions she found among folk strugglin' to make a living on the Rim. She worked to help farmers and miners until she fell victim to one of the many maladies floatin' around the 'Verse and became housebound back on Persephone.

Lilianna took over supporting her mother's charities, using her celebrity status to raise money. Her reputation grew past Persephone and she is now much beloved all throughout the Rim. Now when folk call her Princess, they mean it as a compliment.

The wedding is going to be held aboard a luxury cruise liner. This is the wedding of the century and the press is clamoring to know all about it. Strange thing is – according to the press, Liliana is scheduled to be leaving for the yacht tomorrow morning and there is a gala send off with the press invited. So if Lilianna is with you, who is going to be at the gala?

As to who is the bridegroom? Well nothing could have shocked Grace more. She is engaged to Templeton Colt Steele. Yes, that Templeton Colt Steele. Like his distant ancestor, Samuel Colt, Mr. Steele invented a weapon—the MPE40 (Managed Pulse Energy Gun)—that gained immense popularity during the War due to its comparatively low price and an interchangeable high-yield battery. But Steele had no scruples about selling his weapon to both sides during the Unification War, and when the weapon started failing and needing upgrades and better replacement parts, he kept right on selling. Both sides considered him a traitor, but they kept buyin' his gun, so he didn't mind. Steele was probably the only winner in the devastating War, emerging as one of the wealthiest men in the 'Verse.

Templeton Steele is in his fifties. He has black hair and wears slicked back. He has a pale complexion and oddly colorless eyes. He's relatively good-looking, well dressed, manicured, and clean-shaven. He is, as one might imagine, good with a gun.

He's a brilliant inventor and continues to find new and creative ways for folks to kill each other. He's extremely litigious with armies of lawyers working courts all over the 'Verse to defend his many patents. He has contracts with the Alliance military. He's in cozy with the government. No one likes him, but everyone needs to keep him happy. Not even Blue Sun dares come after him. Templeton Steele is the most popular gǒu shǐ in the 'Verse.

As to the father of the bride, the one that is supposedly paying you for the covert sneaking out of his daughter – Baron Optimus Fairchild and his first wife moved to Persephone with a few head of cattle and a dream. Give the Baron his due, he worked hard and now owns the biggest cattle ranch in the entire White Sun system. When his first wife broke his heart by runnin' off with a ranch hand, the Baron married his lovely secretary, Belle, a young woman who had accompanied him here from the Core.

Belle was an unwed mother with a baby daughter named Lilianna. Belle married the Baron on condition he would adopt her daughter. The childless Baron agreed to the terms. Some folk wondered why he wasn't eager to have a son. But the Baron said his daughter would marry and bring him a son—that'd work out better anyway, since he'd have the choosing of the man.

The Baron is in his sixties. He's tall and muscular, deeply tanned, with iron gray hair and deep wrinkles. He still works most days on his ranch. He's good with his fists and a gun. He's a hard man who's used to gettin' what he wants and no backtalk.

According to the media, the couple, though odd and very different, are very much in love and Templeton doted on his young bride. The wedding is already being called the event of the century.


Posted on 2014-01-08 at 20:07:59.
Edited on 2014-01-08 at 20:09:09 by Alacrity


Topic: The Gobber King- QnA
Subject: the map
---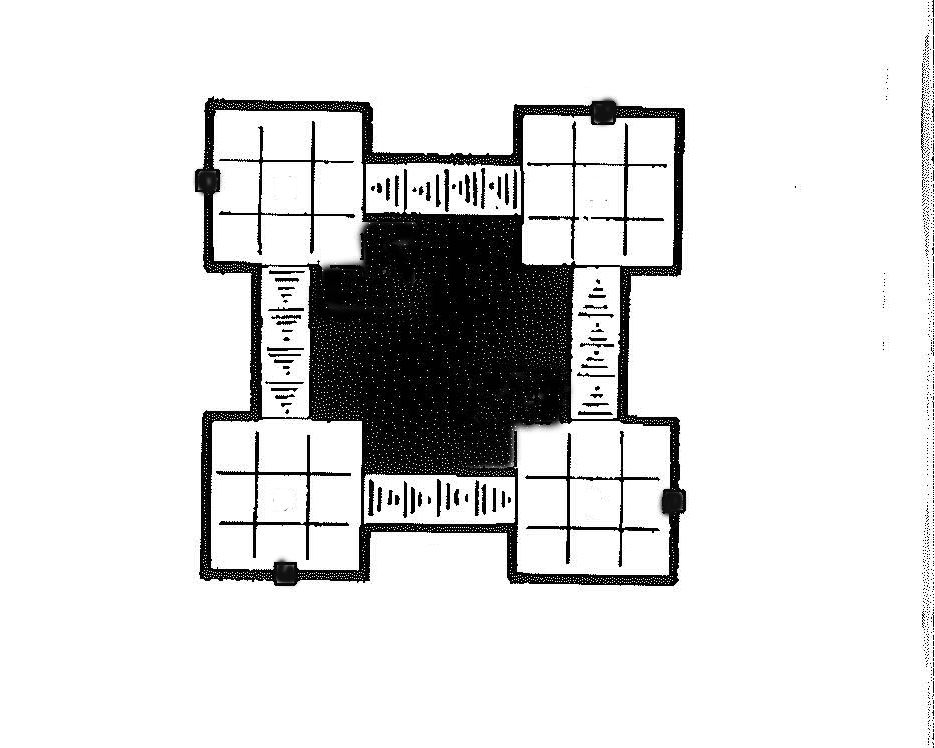 The room is a paradox. you can continually go up or down but constantly go through the same four room. If anyone (Wembley) decides to test it out they will find the ninja gone from the first place you entered and the bottle upright on the floor.

The final room is all Meads.

Posted on 2014-01-08 at 17:18:48.


Topic: The Gobber King- QnA
Subject: assuming
---
Assuming everyone will move to at least the next room I can complete the map.

Posted on 2014-01-08 at 17:13:04.


Topic: Destiny Flight - QnA
Subject: no complaint here
---
I liked what you did with the results I sent you. Very well done.

Posted on 2014-01-07 at 20:48:00.


Topic: The Gobber King
Subject: Well if you put it that way
---
Ivan listens intently on Crow's and Gamard words. Either that or he has completely zoned out and is left staring. You can't be too sure. Finally the orange cat says, "Okay, I see where you are coming from. Just understand I am not a fighter by any stretch of the imagination. No violence will be done be me. You dig? I'm a lover, not a warrior."

(Assuming some acknowledgement)

"Now this wine cellar is a mind twister if you had not noticed. You can go up forever or down forever and still keep going through the same rooms. Really quite annoying. Now I believe I came in the portal at the top of the stair", he says pointing up the stairs to the only room you have not gone to yet. "Now that portal lead to where the ten ugly creatures were trying to eat me. There is nothing up in that room to bother you. Whole lot of bottles. I have found so far that every room has four portals. there may be some doors but in the end, the portals are the only way too get from room to room."


Posted on 2014-01-07 at 18:33:55.


Topic: Voyages of Rocinante - Serenity/Firefly RPG
Subject: And for Robert who I can't reach
---
Sifu found that by giving people some direction in a crisis, they were usually quite thankful to do whatever they could. With Lord Hood now seemingly withdrawn into his own feelings of doubt and fear, the monk set out doing just that. A suggestion here, a direction there and even these folks who were used to money and pampering were moving around the cave to bring him back some information.

Sifu activated the comm. "Captain Wyatt. The passengers and I have reached the caves and we have some good news. There is power here, probably the fusion reactor was too difficult to remove from the rock. We have two airtight doors of steel at the entrance. We have fans to move air, and some places to rest. There is a small earth mover here that has broken down and was left behind – perhaps Wolf can make it work. Do you have any instructions at this point?"

(Assume this radio transmission comes after John speaks)


Posted on 2014-01-07 at 18:22:44.
Edited on 2014-01-07 at 18:23:24 by Alacrity


Topic: Destiny Flight - QnA
Subject: Eavesdown
---
There would be a "open air" type of market available as well as a few shops and the like to buy from. Mostly protein paste and flavouring to make the protein paste taste like ... whatever you want it to be.

Fresh produce, meat or anything like that will be expensive and of a dubious nature. Ground Chuck could mean that the dogs/cats/rodents were all named Chuck. Still you might be able to wrangle some goodies.

I will roll some counter kills rolls for you when I get home and send you the basic results so you can post around them.

I do want to get things moving.

Posted on 2014-01-06 at 18:58:38.


Topic: Destiny Flight - QnA
Subject: nice stuff
---
Some good character development and build up. I would like to post what JC and Grace find out in their respective searches for info soon. Maybe throw in the market scene if you'd like.

Posted on 2014-01-04 at 19:30:41.


Topic: The Gobber King- QnA
Subject: kitty
---
Posted. Welcome all back from the holidays,

Posted on 2014-01-04 at 19:26:57.


Topic: The Gobber King
Subject: Welcome back all
---
Crow takes a deep inhale on the offered homemade roll but does not find the mixture here gives any pleasant feeling or euphoric experience (nor did it change his form in anyway except a slight greening of complexion). In fact, he is pretty sure this is exactly what the ...cat said it was - dried cat nip rolled into a cigarette. Might be a species thing but to the ranger it is not a good thing.

But the fact that he tried it does seem to make Ivan relax a bit as he takes the burning herbs back and draws on it again. "Mmmm...Good Nip." He says and then returns his focus - or the lack of back to the party in front of him.

"How lucky for us the meet such a fine character…..and talented too. We were cast away on this island then portaled into this dwelling. Perhaps you know enough magic to help us exit safely to a location where we might acquire passage to Portua?" suggested Dudley

"Portia? Never met her." Ivan says looking confused.

Piping into the conversation, Wembley added, "Perhaps, you might come with us?"

"Master Ivan is it?" Alôndas spoke up finally as he looked around the rest of the room, "Do you reside here? Or are you just passing through as are we?"

"Do you know if the Master of this House is home?" He asked in the end, it was a question he dearly wanted answered if possible.

"Well now, see I really don't know. I was at the estate of the Catlord. Yeah, THE Catlord. We were chilling on Nip and enjoy the company of some lovely Mollys when I needed to use the box. Well I wandered down the corridors and entered this doorway and next thing I knew - I was here. So I turned around and went back through the door, only I ended up in some room with ten really ugly dude that wanted to eat me! And I ran because I don't do violence but I don't do lunch either if you know what I mean. It was all a blur after that. Some beast with claws and teeth and fangs in a room full of weapons, some trophy room and then these living dead rats. Ugh! I eventually got myself here where no one was trying to hurt me and I could find a nice place to curl up and nap. Then you ... furless pink things woke me up." Ivan explained, "So I don't know who the host with the most is around here but I really would like to get back to the Catlord. It was a really sweet gig. Thanks for the invite big guy but I'm not really sure I am ready to risk it again. Your out might not be my out if you catch my meaning."


Posted on 2014-01-04 at 19:25:05.


Topic: Voyages of the Rocinante - Firefly RPG QnA
Subject: okay
---
I am told that Giddy is out so I will just NPC john from here on in. Good news is that Archangel has already submitted a pilot character for Roc so we have someone to take over for Tess as she leaves after the battle.

I posted what John had to add to the game. Bromern, there are a lot of questions that people are looking for answers from their Captain.

Posted on 2014-01-04 at 19:00:05.


Topic: Voyages of Rocinante - Serenity/Firefly RPG
Subject: here is John's input - channeled my inner Cumberbatch
---
"…I was figurin' on Ma an' Willow stayin' with the patients in the medbay. Sifu is with the passengers, but I don't like jus' leavin' the li'l guy alone with that lot. But we're gonna need all the guns we got here when it comes right down to it. So, I'm open to suggestions. Because right now, I'm about t' send Tess and--what's-her-name?--Jessy?--to the caves t' back Sifu up, an' make sure Matherson an' his boys stay in line. That'd leave me, Asher, Wolf, John, an' Ma t' take care of whatever firefight erupts here when the mercs show. So, if'n anyone has any better ideas, now's the time t' speak up, because Time...well, she ain't on our side." Wyatt said plainly to everyone gathered.

John steps forward and places a device he has been carrying under his arm on the table for all to see. It is a radio, stripped down but a radio none the less. John cleared his throat, "Well, at least I can be the bearer of some good news. I found this radio as you were have your altercation with the fake federal marshalls. Turns out, I could hear the exchange between them and the whatever base they are using. " John looks around as if expecting everyone to be astonished by this news.

(some reactions)

"That means people, we can hear the mercenaries as they are coming. I can also tell you that whomever is in charge of these soldiers ordered the pilot to send a signal that would cause those internal devices in their heads to explode. Probably an algorithm, no doubt complicated but since we are dealing with cut-throats that kill their own, it can't be too hard. As you are no doubt eager to exchange gunfire with these men, if you can get me a head of one of them so I can find the explosive - I might be able to crack the code and solve all our problems. that is assuming that you are not planning on handing me more guns and expecting me to exchange fire with professional killers, which in my opinion is redundant."

(some reactions)

"I am not a master of tactic and strategy, nor have I served in a command position in a war. That being said, if I was these mercs, I would try to take as many hostages as I could as quickly as I could and force us to give up the violin. They can't come in guns blazing out of fear that the violin being damaged. They can't use gas or toxins as we are out on the open. I would target something that is very important to you and use it against you. Either the passengers or ... the ship. If they focused on taking the ship and used it as a bargaining chip - what would you do? What could you do?"


Posted on 2014-01-04 at 18:53:41.


Topic: Happy New Year to all
Subject: Happy New Year to all
---
Just wanted to take a moment to wish everyone a happy new year. I hope 2014 holds everything you want and desire for the new year.


Posted on 2013-12-31 at 16:31:33.


Topic: The Gobber King
Subject: don't chase the kitty
---
As the Cidal attempted to catch the cat, it made a very feline noise of fright and leaped up to the top of the highest wine rack.

"Hey! That is very uncool dude! I don't do violence! Got me? Cathartic or otherwise so keep you paws to yourself. I'll come down if you promise to be cool."

(Assuming an agreement)

"Name is Ivan. I'm a singer, songwriter and a bit of a Presti ... Prestid ... a magician." The cat says while reaching into his pocket, pulling out some dried weeds and a strip of paper and starting to roll a crude cigarette. He licked the edge to seal it, "Where did you dudes come from? " He asks as his makeshift joint lights itself and he takes a deep drag of the smoke before offering it to the party, "Nip?"


Posted on 2013-12-27 at 01:37:53.


Topic: Destiny Flight - QnA
Subject: Market
---
If you do play out the getting if supplies, then Catie can play out the ability to negotiate and bargain.

Posted on 2013-12-21 at 01:05:06.


Topic: The Gobber King- QnA
Subject: keep it PG on the Pussy jokes
---
ODY!

Posted on 2013-12-20 at 18:41:31.


Topic: The Gobber King- QnA
Subject: cat scratch fever
---
I just needed someone to look in the cask to move the story forward.

Posted on 2013-12-20 at 17:51:04.


Topic: The Gobber King
Subject: keeping it going
---
Dudley removes the lid to the cask as Alôndas looked it over the top. Inside, the cask was empty except for a large orange cat curled up at the bottom, snoring away. Except this cat was very large, and had a red shirt, brown vest and was wearing trousers with boots. It had no weapons on it that you could see but it was the oddest cat you had ever seen.

As you look down, it rolls over in its sleep and then opens its eyes.

"AAAAAAAAAAAAAHHHHHHHHHH! By the gods you be ugly creatures!" the cat shrieks and jumps straight out of the cask to land on top the cask beside this one. Suddenly it becomes aware that everyone is staring at it as it standing on the cask at 2 feet tall on its hind legs.

Quickly the cat drops to all four and says, "Umm. Meow. Meow. Meow."


Posted on 2013-12-20 at 17:45:22.
Edited on 2013-12-20 at 17:46:07 by Alacrity